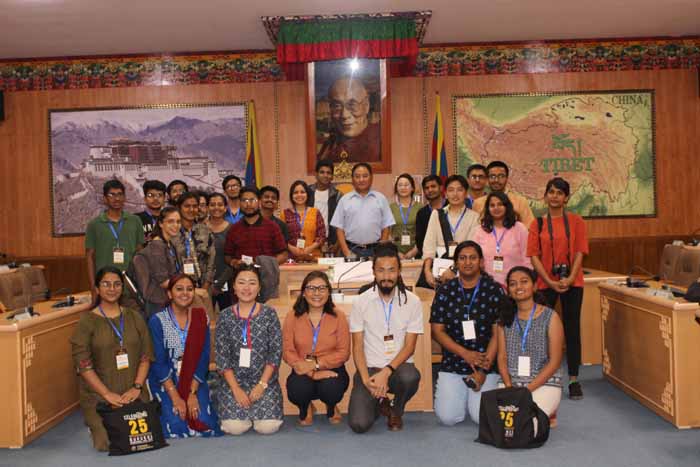 Dharamsala: 28 students from 16 different colleges, organized by Foundation for Universal Responsibility of His Holiness the Dalai Lama (FUR) visited Tibetan Parliament-in-Exile at 2:00 PM today.
Speaker of Tibetan Parliament-in-Exile, Pema Jungney explained in detail regarding establishment and evolution of Tibetan Polity.
He spoke about composition of Tibetan Parliament-in-Exile, sessions and its content.
Speaker further spoke about benefits of party less system and about difference between charter and constitution by giving relevant examples.
He then shared information regarding drafting of preamble and charter, and about the special meeting of 1990.
He also talked about establishment of Tibetan Freedom Movement and Tibetan Voluntary contribution.
After that he talked about different committees of Tibetan Parliament-in-Exile like Public Accounts Committee, Standing Committee Member, etc.
Finally Speaker answered questions raised by students and clarified their doubts.