Sixteenth TPiE

(Tibetan Parliament-in-Exile)
Speaker

Deputy Speaker

Ven Khenpo Sonam Tenphel (Speaker from 30th May 2016-29th November 2018)
Speaker Pema Jungney (Speaker from 1st December 2018-8th April 2021)
Deputy Speaker Acharya Yeshi Phuntsok

Nyingma                                                                                         Kagyu

Ven Khenpo Sonam Tenphel
Khenpo Jamphal Tenzin
Ven. Kunga Sotop
Ven. Tenpa Yarphel
Sakya                                                                     Gelug
Lopon Thubten Gyaltsen
Khenpo kada Ngedup Sonam
Geshe Lharampa Atuk Tsetan
Geshe Lharampa Gowo Lobsang Phende

Bon

Geshe Monlam Tharchin
Mr. Tsewang Tashi Bhara

U-Tsang

Mr. Pema Jungney ( 30th May 2016-8th April 2021)
Ven. Acharya Yeshi Phuntsok
Mr. Dhondup Tashi
Mrs. Dolma Tsering
Ms. Namgyal Dolkar Lhagyari
Mrs. Samten Chodon
Mr. Dawa Phunkyi
Mr. Dawa Tsering
Mr. Migyur Dorjee
Mr. Tenzin Jamyang

Mr. Namgyal Qusar (14th April-30 May 2021)

Dhotoe

Mrs. Juchen Kunchok Chodon
Mrs. Yangchen Dolkar
Mr. Serta Tsultrim Toktsa-Tsang
Mr. Dorjee Tseten
Mrs. Youdon Aukatsang
Mr. Konchok Yangphel
Mr. Pema Delek
Mr. Lobsang Dakpa
Mr. Ngawang Tharpa Gewatsang
Mr. Lobsang Yeshi
Ms. Tsering Dolma (3rd May-29th May 2021)

Dhomey

Mr. Thupten Lungrig

Mr. Tashi Dhondup

Mrs. Tsering Lhamo
Mrs. Yeshi Dolma
Mr. Gyari Thar Lutsang
Mr. Lobsang Choejor (2016-8th April 2021)
Mr. Dhondup Tashi
Mr. Sonam Norbu Ratsa
Mr. Karma Gelek
Mrs. Tsering Youdon

Ven. Geshe Gangri (14th April-29th May 2021)

Mrs Sonam Wangmo (3rd May-29th May 2021)

Europe Chithues

North America Chithues

Ven. Thupten Wangchen ( May 2016-March 2020)

Mr. Jampa Tsering Samdho
Mrs. Pema Chagzoetsang
Mr. Tsewang Rigzin

Australia Chithue

Ms. Kyinzom Dongdue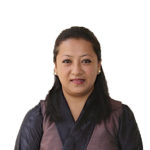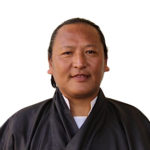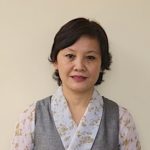 Ms. Youdon Aukatsang was schooled at St. Joseph's Academy, Dehradun. Following her completion of BA at Lady Shri Ram College, Delhi University and MA in International Politics at Jawaharlal Nehru University, she further secured MA degree in International Law and Diplomacy from the Fletcher School of Law & Diplomacy, Tufts University, USA.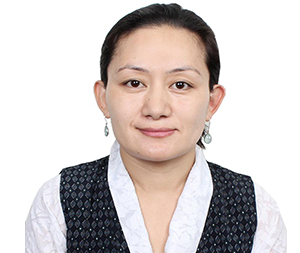 Parliamentarian Tsering Dolma was born on 26 May 1978 in Shillong, Meghalaya. After completing her schooling at the Central School for Tibetan Darjeeling, the Parliament Member completed her bachelor's degree from North-Eastern Hill University (NEHU). Tsering Dolma has served as a member, executive committee member, & secretary of the Regional Tibetan Youth Congress (RTYC), and also as a member & secretary of the Regional Tibetan Women Association.
The Parliament Member has whole-heartedly participated in numerous government and nongovernmental campaigns, especially in the political campaign organized by the Kashag and Parliament in 2013.  Likewise, she also took responsibility for the regional election commission at Shillong as a Dotoe member and as a member of the region's Chushi Gangdruk. Currently, the MP is serving as the Chair of the Local Tibetan Assembly in Shillong.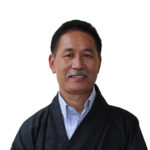 Mr. Thupten Lungrig was born in Amdo Rebkong, Tibet, in 1957. He attended CST Dalhousie. He obtained his Masters or 'Acharya' Degree from the Central Institute of Higher Tibetan Studies (CIHTS), Varanasi, India in 1981.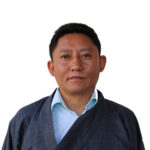 Mr. Tashi Dhondup was born in 1972 at Mustang, Nepal. He has a diploma in Hotel Management.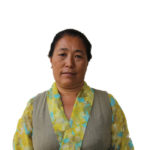 Ms. Tsering Youdon was born in Dehradun and studied in SFF children school. She holds diplomas in computer and Secretarial from Bangalore and Masters in Political Science from Mysore.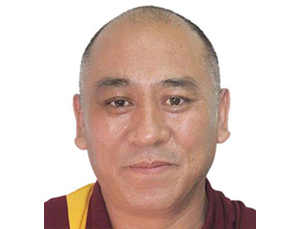 Parliamentarian Ven. Geshe Gangri  was born on 22nd October 1982 in Ngaba region of Tibet. Since 2005, Geshe Gangri has served the Tibetan cause in numerous capacities, shouldering  responsibility of  Chairperson, Vice Chairperson, and Secretaries of many Tibetan NGOs and member of Tibetan Local Assembly of Mundgod. In order to spread awareness of Tibet's issue,  Geshe Gangri partook in an all India cycle rally and march in 2009. In 2011, he was honoured with the Geshe Degree (equivalent to Ph.D.) from Drepung Monastery.
In 2010, Geshe Gangri took responsibility as the editor and distributor for a newspaper entitled, 'Tibetan Parliamentarian' during the election of Sikyong and Parliamentarians.  Likewise, he has published numerous research articles on newspapers, magazines, internet, etc.
Geshe Gangri served as executive committee member of Mundgod Regional Domey Association, executive committee member of 15th Central Domey Association, and organizing committee member of 80th birth anniversary of His Holiness the Dalai Lama. Followed by President of the 16th Central Domey Association's executive committee and currently Geshe Gangri is serving as the President of the 17th Central Domey Association's executive committee.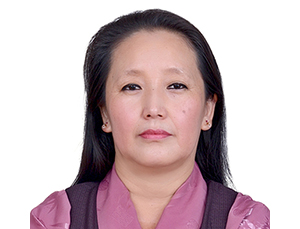 Parliamentarian Sonam Wangmo was born on 18 August 1972 to father Thaklung Gendhun Lama and mother Tsering Tso in Dhondupling Tibetan Settlement in Dehradun. After completing her school education at Raja Ram Mohan Roy Academy School in Dehradun, the MP completed her bachelor's degree from DAV (PG) College in Dehradun and a Master in English from IGNOU in 2019. Likewise, she did her diploma in accounts and computers from 'Diploma in Accountancy from Account Age' and currently employed at the Administration Department of the Unison World School.
In order to serve the Tibetan people, the Parliamentarian made her contribution in teaching English at the Dhondupling settlement school for four years. She also served as a member of the Domey executive committee of Dehradun from 1997 to 2002 as well as a member of the Local Tibetan Assembly. The MP has been a member of the regional election commission and its Chair for 5 years.  From 2003 to 2006, she served as a member of the Central Domey Association (Finance Head) and as the secretary of the Central Domey Association from 2006 to 2009. She has also been the director of the Domey Agu Pema Art Association.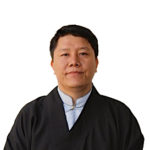 Mr. Jampa Tsering Samdho was born in Bylakuppe in 1971. He has BA (Shastri) and MA (Acharya) degrees from the Central Institution of Higher Tibetan Studies, Varanasi. He was the President of the Tibetan Community in Switzerland and Liechtenstein from 2001-2004. He was a language teacher of Tibetan school at Rikon. From November 2005, he served as a Vice-President of LHASA BOYS Association. He was also the Co-Secretary General of the organising committee 'The Dalai Lama in Switzerland 2005'.Currently Mr. Samdho serves as the Secretary of Tibetan Community in Rikon, Switzerland since 2010.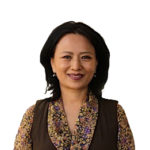 Ms. Pema Chagzoetsang worked in Tibetan Homes Foundation Office, India from 1978-1983. She served in various positions: Board member of the New Hope Multi-Cultural Center from 1992-96; President of Utah Tibetan Association (UTA) for two terms 1998 -2000 & 2010-2014; Utah Governor's Asian Council from 2005-2009, Board member of the Tibet Fund from 1997-2007, Director of Utah State Refugee for several years.