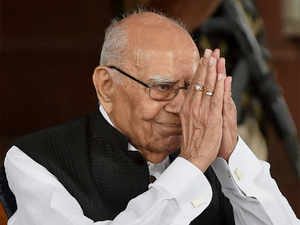 Dharamshala: Deputy Speaker Acharya Yeshi Phuntsok, Tibetan Parliament-in-Exile expressed profound sadness at the demise of Ram Jethmalani, Former Union Minister of India and offered condolences to his son Mahesh Jethmalani and family.
In the condolence letter, the Deputy Speaker wrote: "It was indeed a great loss for the people of India and Tibet. We have lost a legendary lawyer and a true friend. He had been a staunch supporter of the Tibetan struggle for a long time."
He also wrote about the Tibetan Parliamentary delegation having the privilege to meet him several times in Delhi.
"He once told that, whenever he plays badminton, he used to wear a Free Tibet T-Shirt to show his concern and moral support for the just cause of Tibet. He was indeed one of a true friend and a great admirer of His Holiness the 14th Dalai Lama," Deputy Speaker said.
"Late Shri. Ram Jethmalaniji had addressed on Tibetan issue at various conferences in Delhi and in other states organized by Indo Tibetan Friendship Society and different Tibetan Organizations. He constantly raised the issue of Tibet in the Indian Parliament and had been involved in the signature campaign in support of the Middle Way Approach Policy with other Indian Parliamentarians, whereby they urged to adopt a resolution on it in the Indian Parliament," he concluded.
Ram Jethmalani was an eminent jurist and former parliamentarian. He had written many articles on the Tibet issue. The veteran lawyer and former Union law minister passed away Sunday morning at his residence in New Delhi at the age of 95.