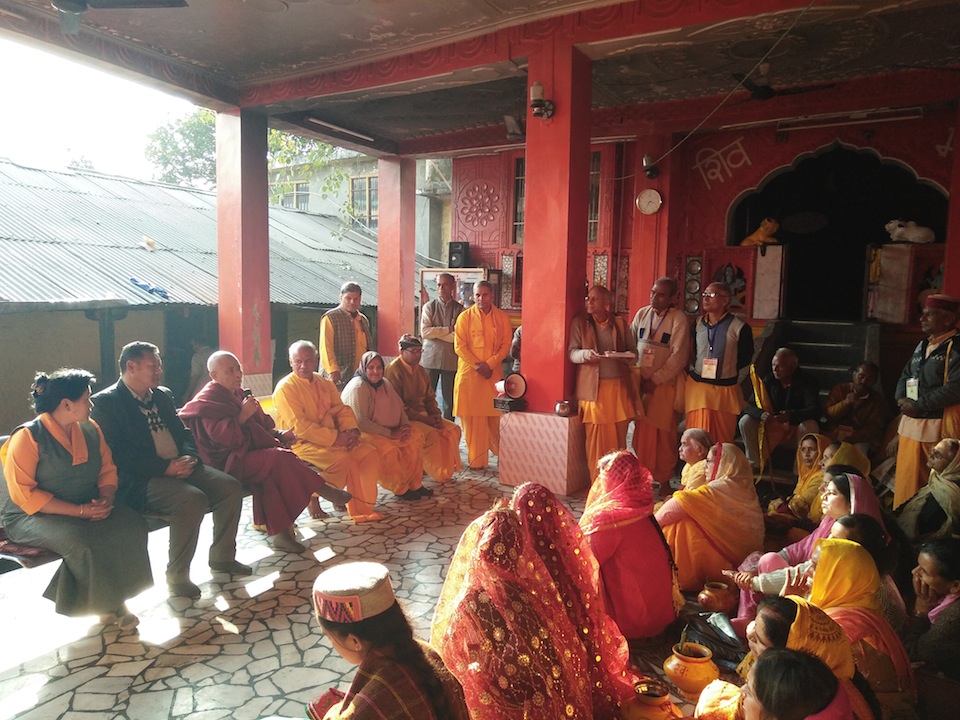 DHARAMSHALA: Deputy Speaker Acharya Yeshi Phuntsok, on 18 November 2016 at 3:00 pm, participated at the Kundiya Gayatri Mahayagya Prayer Service at the Kacheri Police Station organised by the Akhil Vishva Gayatri Parivar.
Deputy Speaker Acharya Yeshi Phuntsok addressed the gathering on the essence of co-existence of religious diversity in creating a unity and harmony in one's country. He also added that "Tibetan Buddhism came from India and under the leadership of His Holiness the Dalai Lama, the preservation of Tibetan Culture and Language are being successfully carried out by the Tibetan refugees in India. Meanwhile, in complete contradiction, a grim political and human rights situation is prevailing inside Tibet under the Chinese government. There is no freedom of religion in Tibet and even possessing a photo of Tibetan spiritual leader His Holiness the Dalai Lama is considered a punishable offense.
He further urged the Indian audience to make maximum utilization of the freedom in India in preserving India's rich culture and tradition.
Following his address, the organising committee of the festival offered a memento in gratitude to the Deputy Speaker.