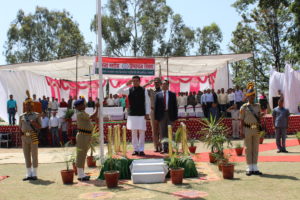 DHARAMSHALA: Deputy Speaker of Tibetan parliament-in-Exile has attended the 70th "Himachal day" function at the Police Ground on 15th April as invited by the local state administrative through the office of his holiness the 14th Dalai Lama.
The chief guest at the event was Mr.Sudhir Sharma, is the Minister of Housing, Urban Development and Town & Country Planning in the Government of Himachal Pradesh.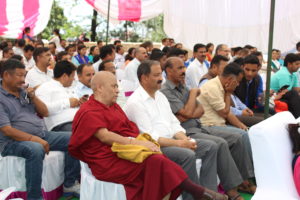 The celebration included cultural performances by Tibetan Children's Village and local school students.
The province of Himachal Pradesh came into being on 15th April 1948. It was later made into a Union Territory on 1 November 1956. Kangra and most other hill areas of Punjab were later merged with Himachal Pradesh on 1 November 1966.Himachal Pradesh became a state on 25 January 1971 after the state of Himachal Pradesh act was passed by the Parliament on 18 December 1970.