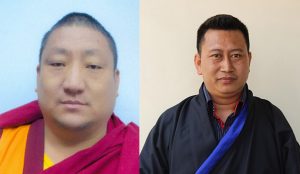 Dharamsala: As per the Tibetan settlement visitation/assessment program by the 16th Tibetan Parliament-in-Exile, Parliamentarians Geshe Lharampa Atuk Tsetan and Bara Tsewang Tashi are scheduled to visit Tibetan settlements in Ladakh and Srinagar from 20th July to 5th August, 2019.
Parliamentarian will depart from Dharamsala to Delhi on 18 July and from there to Srinagar, Leh and Jangthang.
They are scheduled to return on August 5.