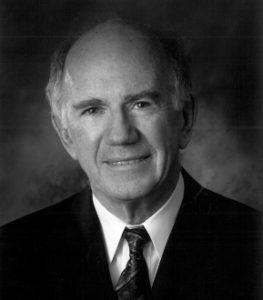 DHARAMSHALA: Expressing deepest condolences over the demise of former Canadian Parliamentarian and Human Right activist Hon. Warren Allmand on 7 December 2016, Deputy Speaker Acharya Yeshi Phuntsok on behalf of the Tibetan Parliament-in-Exile today wrote to the family members of the deceased.
The letter reads; "Mr. Allmand was a longstanding friend of Tibet and an effective human right activist of Tibet and around the world."
"Mr. Warren Allmand established a cross-party 'Canadian Parliamentary Friends of Tibet' in 1989. He served as its first chair and met with His Holiness the Dalai Lama in 1990. We are very grateful for his support and solidarity to the Tibetan Cause," the letter concluded.