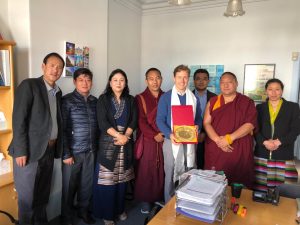 Tibetan Parliamentary delegation with Sam Hibbins MP, a member of the Victorian Legislative Assembly 
Melbourne: A Tibetan Parliamentary delegation, consisting of Parliamentarians Juchen Konchok Choedon, Geshe Lharampa Atuk Tsetan, Khenpo Jamphel Tenzin, and Ngawang Tharpa, in their ongoing visitation program, advocates Tibet issue in Melbourne, Australia.
After the successful conclusion of their public address to the Tibetan residents of Melbourne and a Q&A session at Yarraville community hall on 10 November 2019, the next day Parliamentarians met with Co-Chair Hal Young and other members of the Australian Tibet Council.
During the meeting, which was organized by the Tibetan Community of Victoria, Parliamentarians discussed at length on the current situation of Tibet, the status of Tibet on the international platform and of Tibet support groups, how to generate more support for Tibet, etc.
Thereafter, Parliamentarians met with the Chinese members of the Victoria Chinese-Tibetan Friendship Association, Hong Kong representatives, and an organization called Bodgya Mangtroe Drelam Kulpeltsokpa.
The meeting organized by Chinese Liaison Officer of the Office of Tibet, Canberra, Victoria Chinese-Tibetan Friendship Association saw extensive discussion of more than 3 hours on topics including the situation of Tibet; the current status of 'one country, two systems'; and Middle Way Approach, etc.
The Parliamentarians later gave an interview to a popular News channel called ABC (Australian Broadcasting Corporation).
On 12 November, Tibetan Parliamentary delegation met Sam Hibbins MP, a member of the Victorian Legislative Assembly and apprised the critical situation inside Tibet and presented publications of Tibetan Parliament-in-Exile on Tibet related issues, to which Sam Hibbins promised to raise Tibet issue in the Parliament.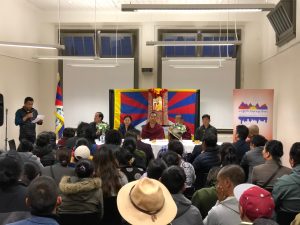 Tibetan Parliamentary delegation addressing Tibetan community of Melbourne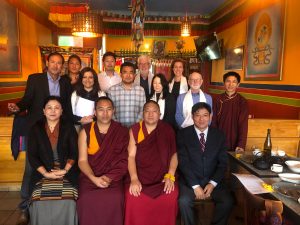 Tibetan Parliamentarians with Co-Chair Hal Young and other members of the Australian Tibet Council on 11 November 2019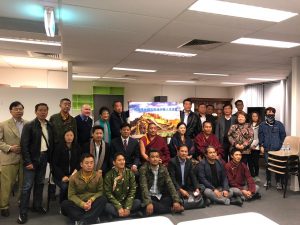 Parliamentarians with the Chinese members of the Victoria Chinese-Tibetan Friendship Association, Hong Kong representatives, and members of an organization called Bodgya Mangtroe Drelam Kulpeltsokpa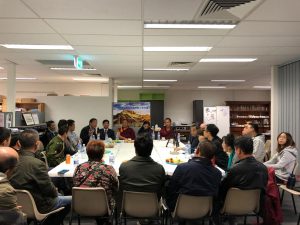 Tibetan Parliamentarians in a meeting with the Chinese members of the Victoria Chinese-Tibetan Friendship Association, Hong Kong representatives, and an organization called Bodgya Mangtroe Drelam Kulpeltsokpa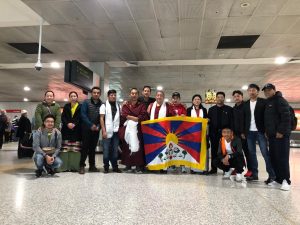 Tibetan Parliamentary delegation along with Tibetan community of Melbourne at Melbourne Airport