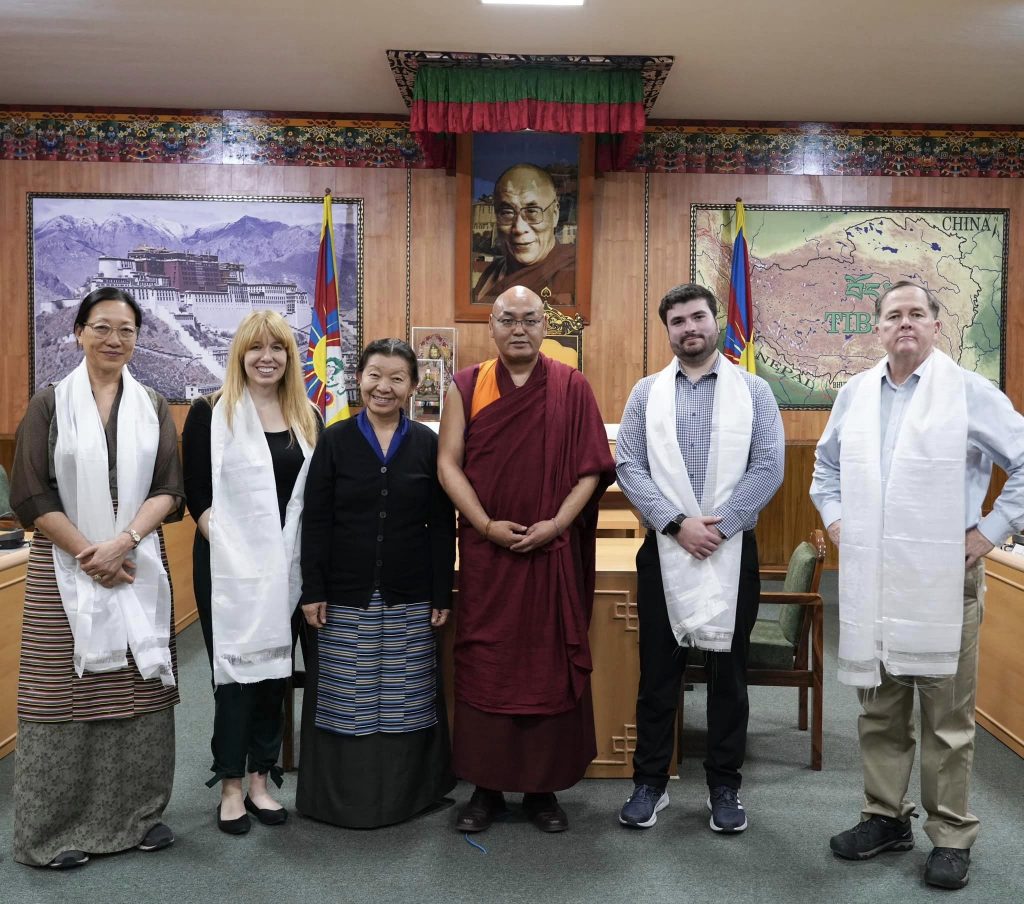 Dharamshala: Speaker Khenpo Sonam Tenphel and Deputy Speaker Dolma Tsering Teykhang met with the US Senate staffers comprising Tom Melia, Senior Foreign Policy Adviser of Senator Ben Cardin, Megan Reiss, National Security Adviser of Senator Mitt Romney and Adam Kozloski, Foreign Policy Aide of Senator Joni Ernst accompanied by Tenchoe Gyatso, President of the International Campaign for Tibet at the Speaker's chamber on 12 April 2023.
During their meeting with the US staffers, the Deputy Speaker briefed them on the evolution of democracy in Tibetan community and on the functioning of the Tibetan Parliament-in-Exile including its biannual sessions, visiting programs, and advocacy projects.
They were also introduced to the composition of the parliament which has 45 members including 10 representatives from each of the three traditional provinces of Tibet i.e., U-Tsang, Dhotoe, and Dhomey; two from each of the four schools of Tibetan Buddhism and the pre-Buddhist Bon religion; and two representing each of the Tibetan communities in North America and Europe; plus one from Australasia and Asia (excluding India, Nepal, and Bhutan).
Thanking the US for adopting numerous significant Tibet related bills in the US congress, the Deputy Speaker spoke on the significance of the proposed bill "Promoting a Resolution to Tibet-China Conflict" and appealed for their support in its passage.
The Deputy Speaker also congratulated Tenchoe Gyatso on getting elected as the President of the Internal Campaign for Tibet (ICT) and applauded ICT's exemplary work in advocating the Sino-Tibetan issue on global platform.
They asked questions on the current challenges faced by the Tibetan Parliament-in-Exile, on the current situation of Tibet, and others which were duly clarifed thereafter.
The staffers were then taken on a tour of the parliament hall.