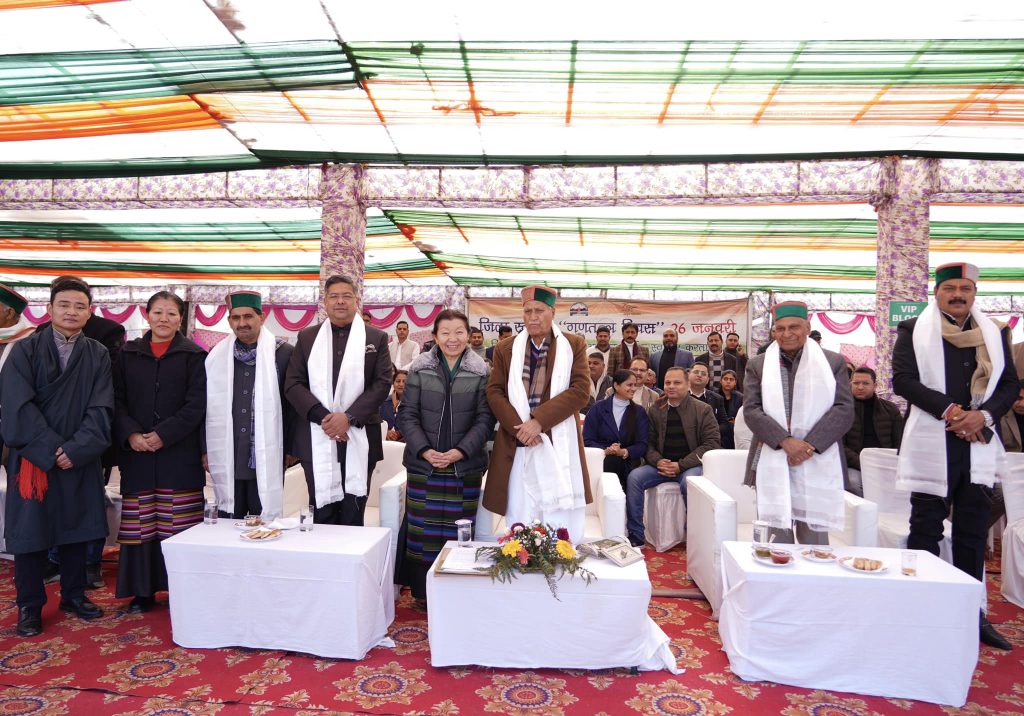 Dharamsala: Deputy Speaker Dolma Tsering Teykhang, along with standing committee members parliamentarian Tsering Yangchen and Lobsang Thupten, today attended the official celebration of the 74th Republic Day of India organised by the district administration of Dharamsala at the Police Ground.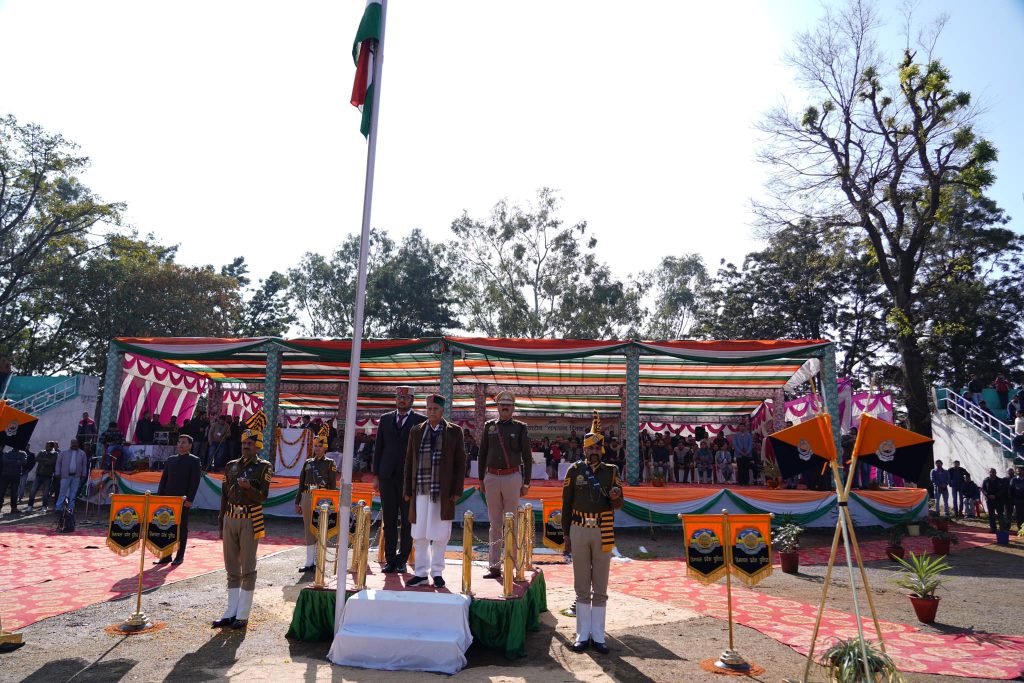 The celebratory event was also graced by the Chief Guest, Professor Chander Kumar, Agriculture and Animal Husbandry Minister and other dignitaries, including Shri. Kishori Lal, Chief Parliamentary Secretary; Shri. Ashish Butail, Chief Parliamentary Secretary; MLA Shri.Kewal Pathania and MLA Shri. Malender Rajan.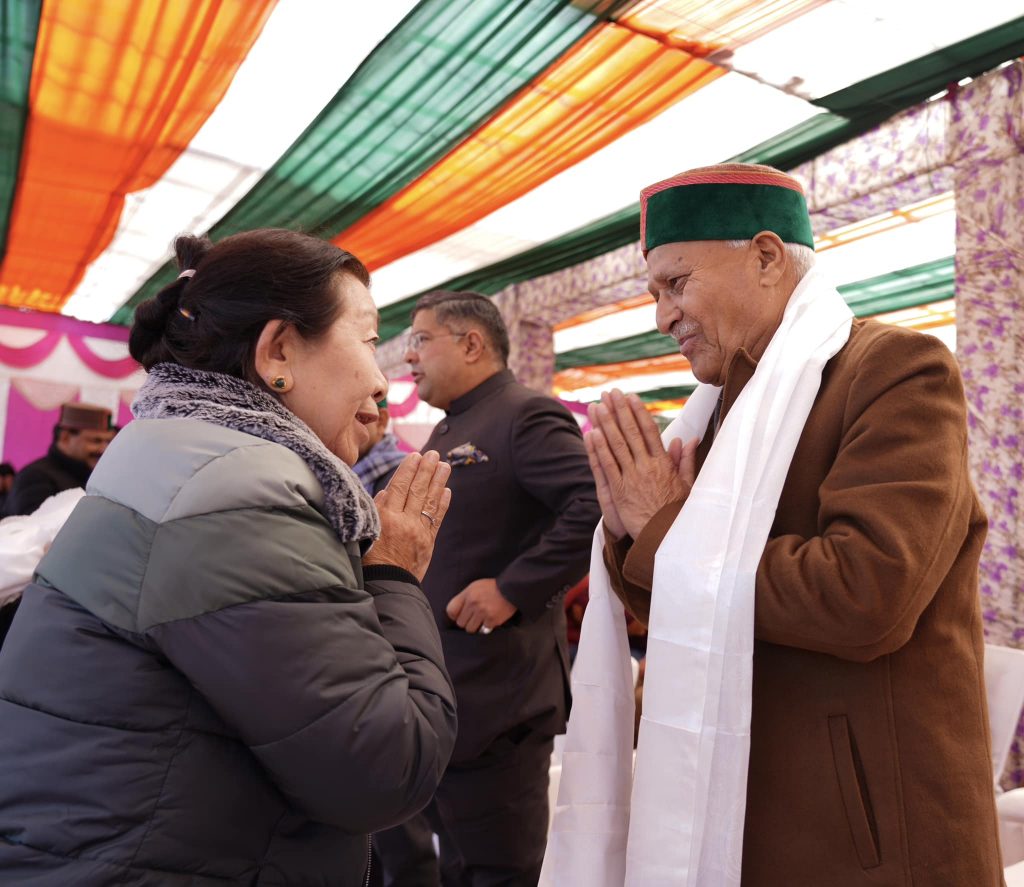 The Deputy Speaker and the attending standing committee members felicitated Chief Guest Professor Chander Kumar and Chief Parliamentary Secretary Shri. Kishori Lal and Shri. Ashish Butail, MLA Shri. Kewal Pathania and Shri. Malender Rajan with Tibetan Traditional scarfs and greeted them on behalf of Tibetan parliament-in-Exile and Tibetans worldwide.