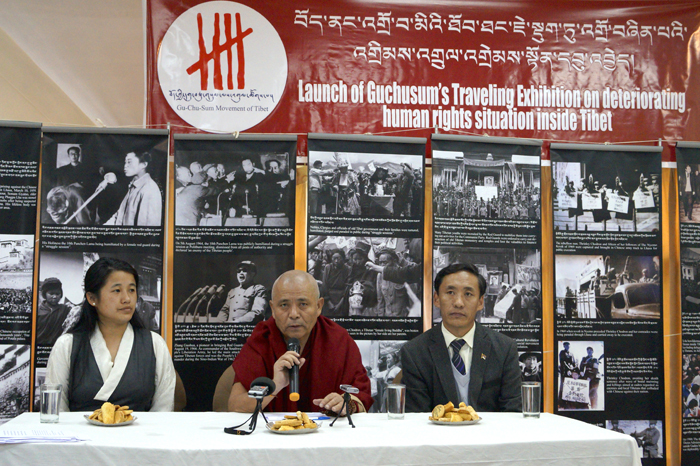 Dharamsala: Deputy Speaker Ven. Acharya Yeshi Phuntsok today attended the inauguration of the launch event of 'Traveling Exhibition on Tibet and Its Deteriorating Human Rights Situation' by Gu-Chu-Sum Movement Association of Tibet at 1:30 pm at Club- House, McLeod Ganj on Sept 28.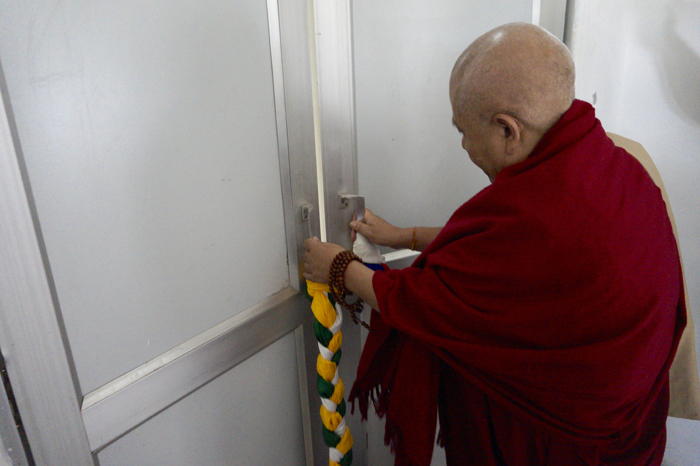 After the inauguration ceremony of the exhibition, Deputy Speaker was given a tour of the displayed pictures of the exhibition as Parliamentarian Ms. Namgyal Dolkar Lhagyari, President and Mr. Dawa Tashi, General Secretary of the aforementioned -mentioned association respectively, gave a detailed explanation.
Thereafter, Mrs. Namgyal Dolkar Lhagyari commenced the launch event by giving introductory notes on the objective of this particular exhibition. It aims to create awareness on Tibet's historical facts, movements in the 1980s and the current situation inside Tibet in various states of India, in particular, its schools and on international platforms as well, if possible within one year by the association.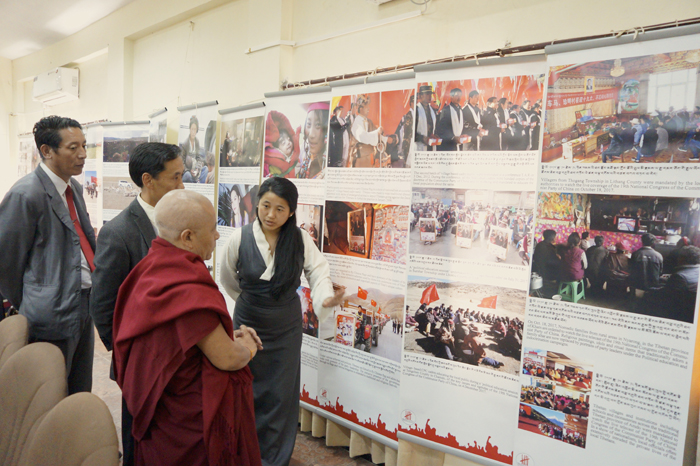 Subsequently, Deputy Speaker Ven. Acharya Yeshi Phuntsok addressed the gathering at the launch event. He began by commending the association on the comprehensive exhibition, which was categorized into different stages with testimonial display of Tibet's historical independent statehood; subsequent invasion of Tibet by Communist Chinese government and its successive changes in leadership and their atrocious policies implemented in Tibet.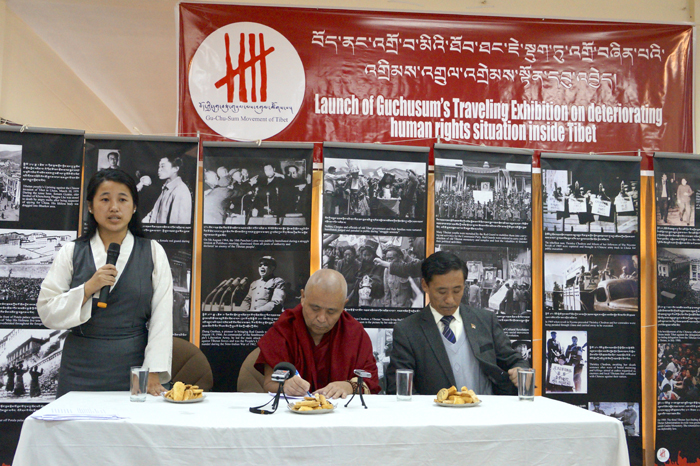 Just this morning, I explained to the UK Parliamentary Group for Tibet Delegation, who visited the House that, our Tibetan Parliamentary House is the appropriation of generations of Tibetans born in the 1950s in Tibet, those born in exile soon after the exodus from Tibet and those born in Tibet in the 1980s.
'First generations of Tibetans from 1967-68, who had seen, inspected and experienced the atrocities inside Tibet, who bore witness to the history of the invasion of Tibet by Communist China, are very few now, both in exile and in Tibet. Some of our generations have heard about situations inside Tibet; some seen it via pictures; some read it via various justify while some had experienced it first hand from the 1980s and faced the situation with courage. Therefore, transmission of knowledge regarding Tibet's historical facts and its subsequent transformation inside Tibet, from one generation to the next, is very important. Even though I was born in exile and never had the chance to go to Tibet, I am very much aware of the historical facts and the ongoing urgent situation inside my country, Tibet.'
'That's why exhibition such as today is cardinal in creating awareness on Tibet's historical facts and its issues as it contributes immensely in familiarizing, not only the younger generations of Tibetans in exile on the historical facts and issues about our country but also the people of the world to garner their rational support based on truth and facts,' said the Deputy Speaker.
The event concluded with Deputy Speaker stressing on the importance of facilitating whatever assistance needed to such exhibitions by every Tibetans, as such exhibitions keep the Tibetan factual narrative and movement alive.