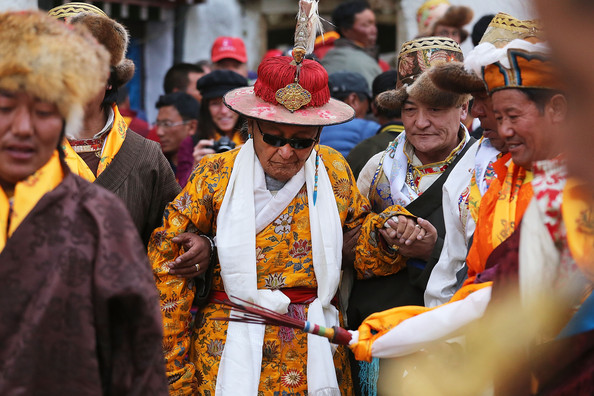 DHARAMSHALA: Tibetan Parliament today expressed deepest condolences over the demise of Jigme Dorjee Palbar Bista, 86, on 16 December 2016.
In the letter to the family members of the late King it mentioned, "The Tibetan Parliament-in-Exile is eternally grateful to the administration of Mustang for rendering huge support and assistance to the hundreds of Tibetans crossing the border between Nepal and Tibet following China's forceful occupation of Tibet since 1959."
The letter also mentioned that the late King has held his people dearly and made huge contribution towards preservation of Buddhism in the remote himalayan kingdom of Mustang.
"We stand in solidarity with the family and followers of the deceased at this sad time. We pray for his prompt and noble rebirth," the parliament said.