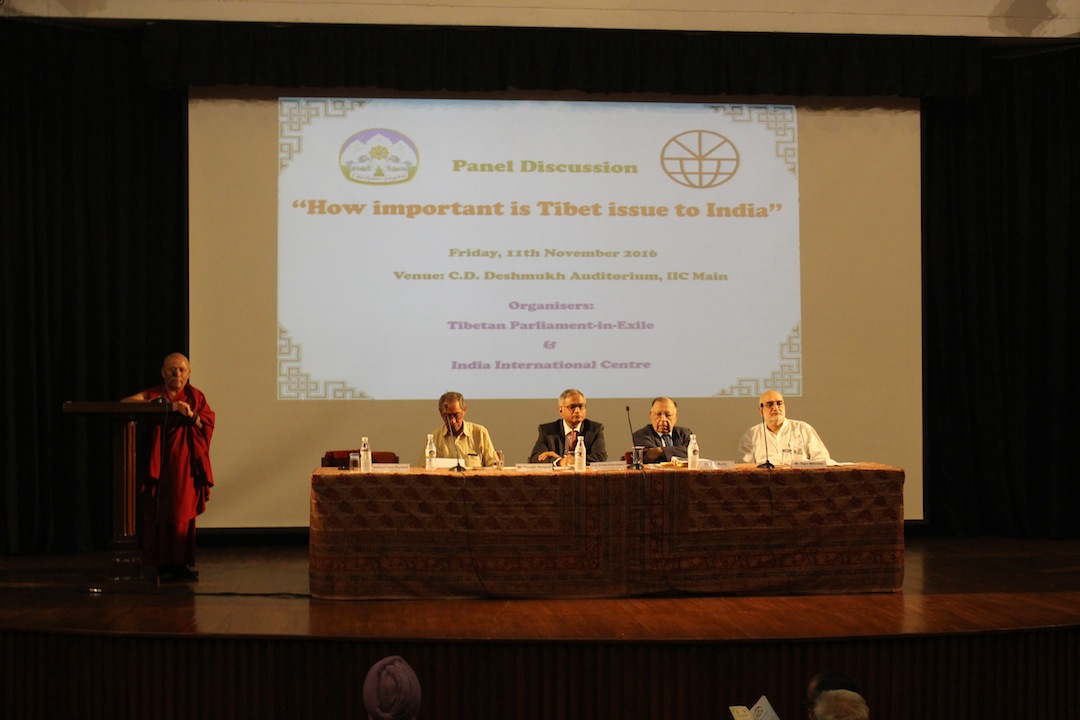 NEW DELHI: Tibetan Parliament-in-Exile hosted a panel discussion titled 'How important is Tibet Issue to India' at India International Centre, New Delhi on 11 November 2016.
The panelists included Prof. Shrikanth Kondapali, Professor in Chinese Studies, Centre for East Asian Studies, JNU; Mr. Prem Das, Member of Parliament, Lok Sabha, Sikkim; Mr. J. M. Mukhi, Former Legal Advisor, Ministry of External Affairs and Advocate of Indian Supreme Court; Mr. Rajiv Mehrota, Trustee, Foundation for Universal Responsibility of H.H. the Dalai Lama; and Mr. Thubten Samphel, Director of Tibet Policy Institute, CTA.
Deputy speaker and a few members of Tibetan Parliament were also among the attendees.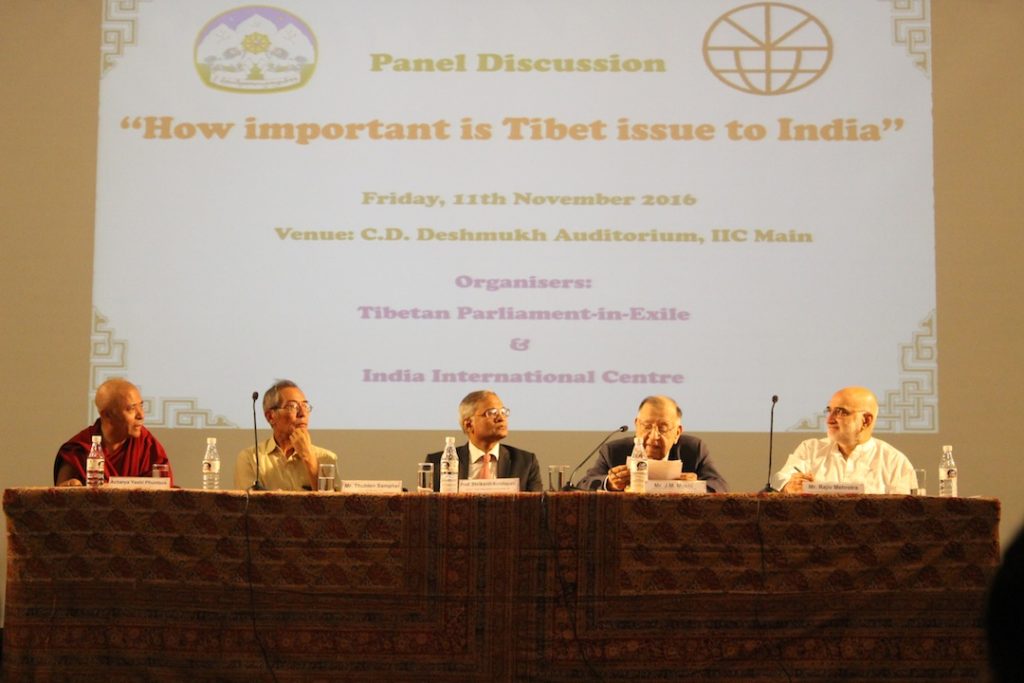 Speaking on the impact of Indian Foreign Policy on Tibet, Prof. Kondapali said, "The issue of Tibet not only affects India but the entire international community. With the influence of His Holiness the Dalai Lama, people from different parts of the world are showing keen interest in Tibetan Buddhism. His Holiness has always advocated religious harmony and peace. Yet, following the Chinese invasion of Tibet, China's claim that it has brought development in Tibet has apparently done more environmental destruction than good which subsequently affects the global climate adversely.
Mr. Mukhi while speaking on protection of human rights, he reiterated that basic human rights violation in Tibet is quite evident. "Human rights are rights inherent to all human beings without discrimination. Since the forceful occupation of Tibet by China, Tibetans in Tibet cannot enjoy basic human rights. Even possessing a photo of Tibet's spiritual leader His Holiness the Dalai Lama is considered an offensive crime with imprisonment. Therefore, I appeal my government to provide needful assistance to the Tibetans and treat them as our brothers and sisters instead of foreigners by ordering strict rules and regulations.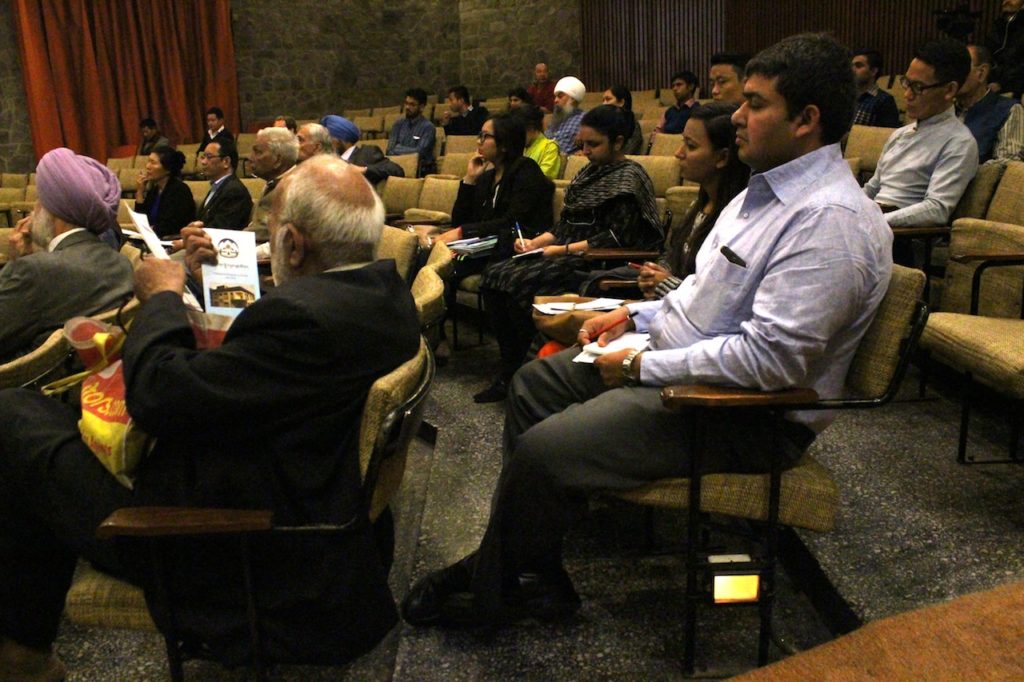 Speaking on the essence of Tibet's culture, Mr. Mehrotra cited His Holiness the Dalai Lama's frequent quote on the relationship of India and Tibet, "India is our guru (teacher) and we are your chela (disciples)" Illuminating the tireless work of His Holiness in the promotion of love, compassion, gender equality and communal harmony. He added that His Holiness has initiated measures to empower Buddhist nuns by encouraging them to pursue doctorates in philosophy.
Mr. Samphel addressed the gathering on several important topics including the status of Tibet, political history of Tibet, Tibet's rich culture and tradition. He further stated that historically Tibet is an independent country.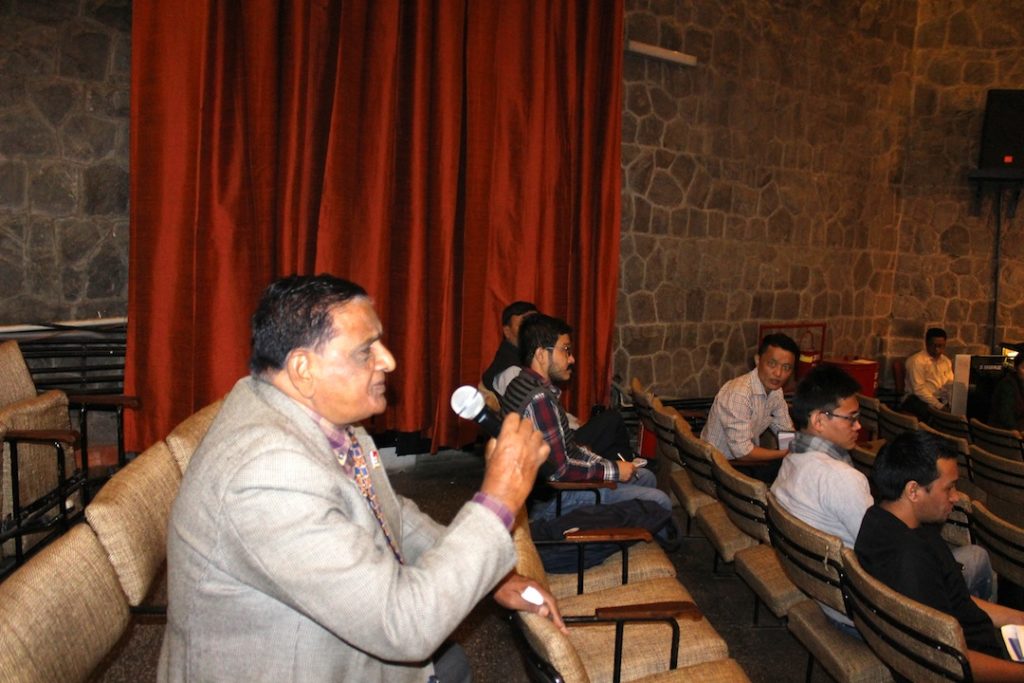 The discussion was followed by a Q&A session.
Delivering the valedictory speech, Deputy Speaker Acharya Yeshi Phuntsok urged the Indian panelists to share their opinions on the Indo-China policies considering the status of Tibet. He lamented the lack of information on Tibet's historical status in world historical books and also expressed his sadness over the absence of Tibet in international political maps.