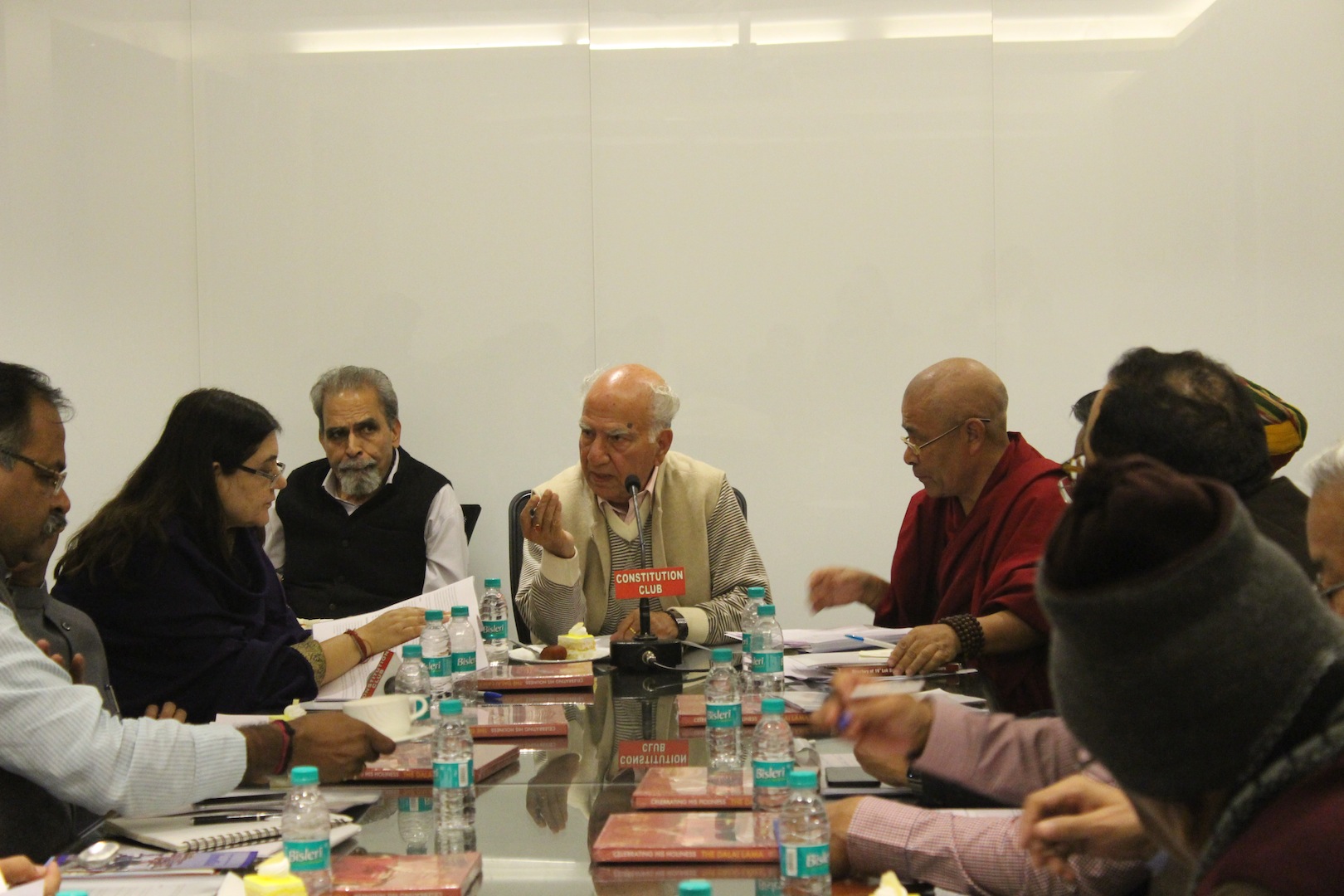 A Tibetan Parliamentary delegation led by Deputy Speaker Acharya Yeshi Phuntsok met Smt. Sumitra Mahajan, Speaker of Lok Sabha and 43 Parliamentarians from both houses of Indian Parliament in New Delhi from 21 to 30 November 2016.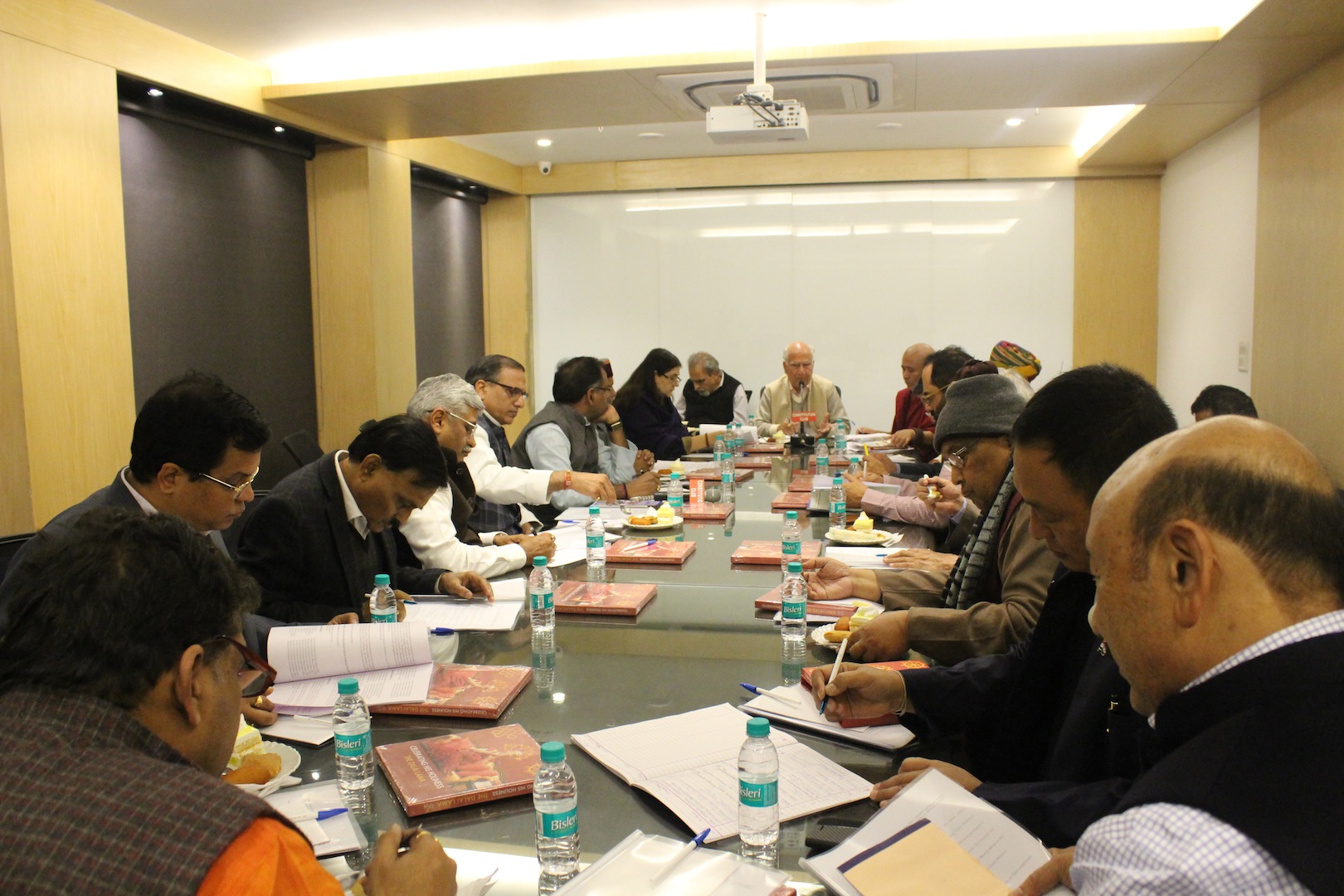 Later, the third meeting of All Party Indian Parliamentary Forum for Tibet (APIPFT) was held at the Constitution Club of India, New Delhi on 6th December 2016 at 1800hrs. The meeting was attended by Shri Shanta Kumar, Convener of APIPFT, 17 members of Indian Parliament, one Union Minister, Deputy Speaker of the Tibetan parliament Acharya Yeshi Phuntsok, Tibetan Parliamentarian Konchok Yangphel, Secretary of the Bureau of His Holiness the Dalai Lama, Joint secretary of the Tibetan Parliamentary Secretariat, Coordinator and two staffs of India Tibet Coordination Office (ITCO).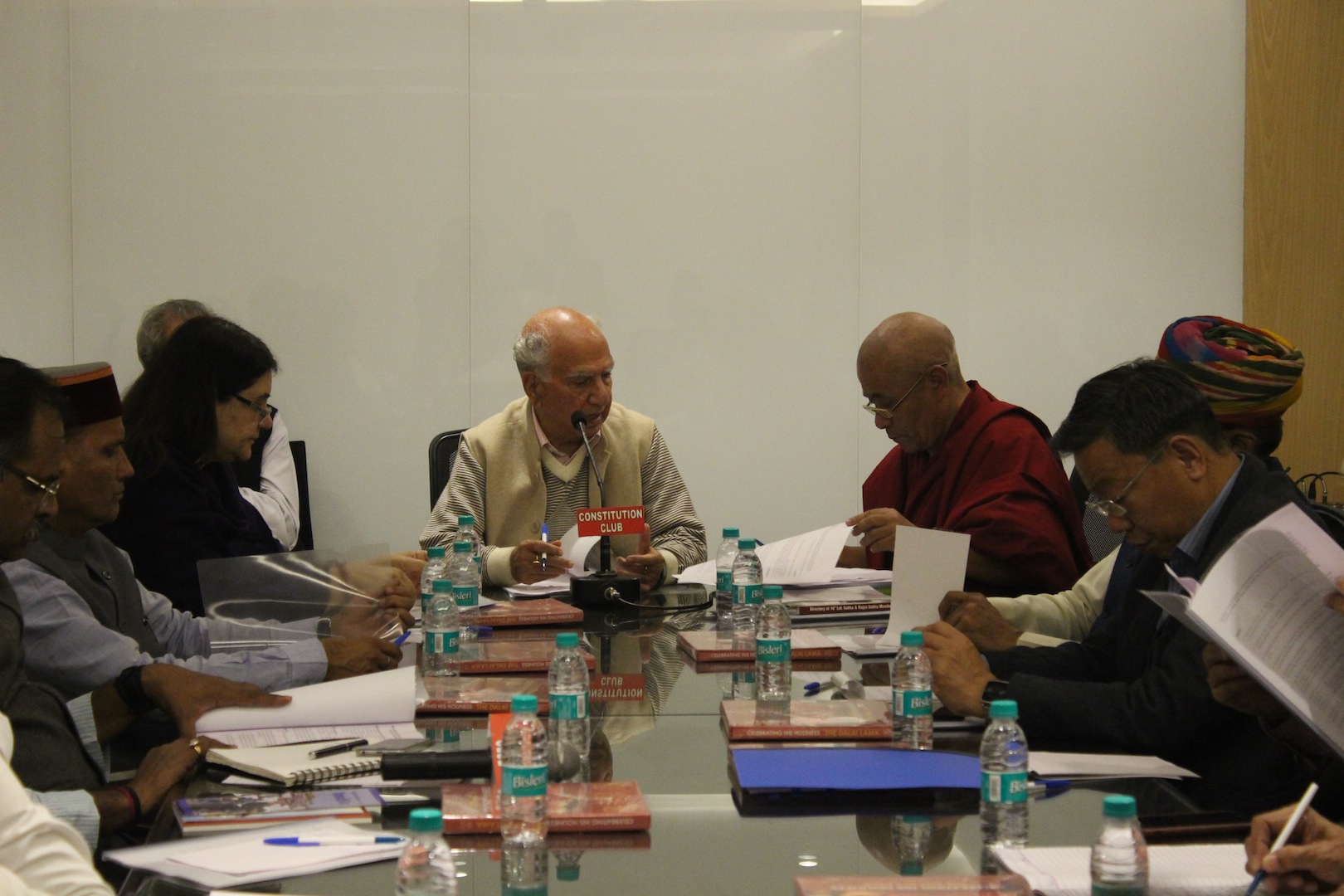 The meeting began with the observing of mourning over the demise of Smt. Sushri J. Jayalalithaa, Chief Minister of Tamil Nadu. Shri Shanta Kumar, moderator of the meeting, welcomed the participants and briefed the gathering about the meeting with the Speaker of the Lok Sabha during which they urged the Speaker to invite His Holiness the Dalai Lama to the address the Indian Parliament.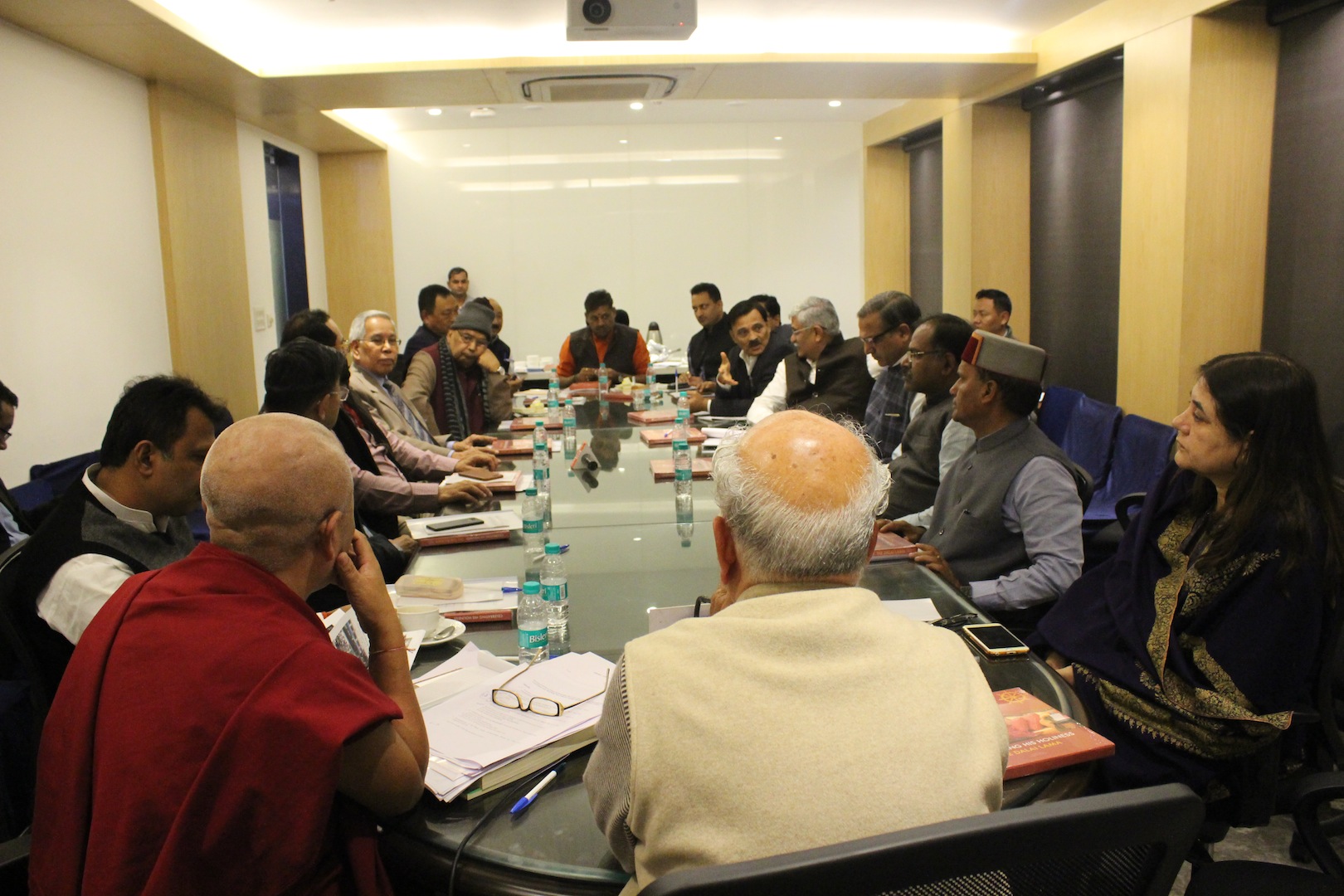 Acharya Yeshi Phuntsok briefed the gathering about the current situation inside Tibet and activities of Tibetan parliament and the Tibetan administration, and how the parliamentary delegation hopes to meet more Indian parliamentarians from both the houses during the ongoing winter session.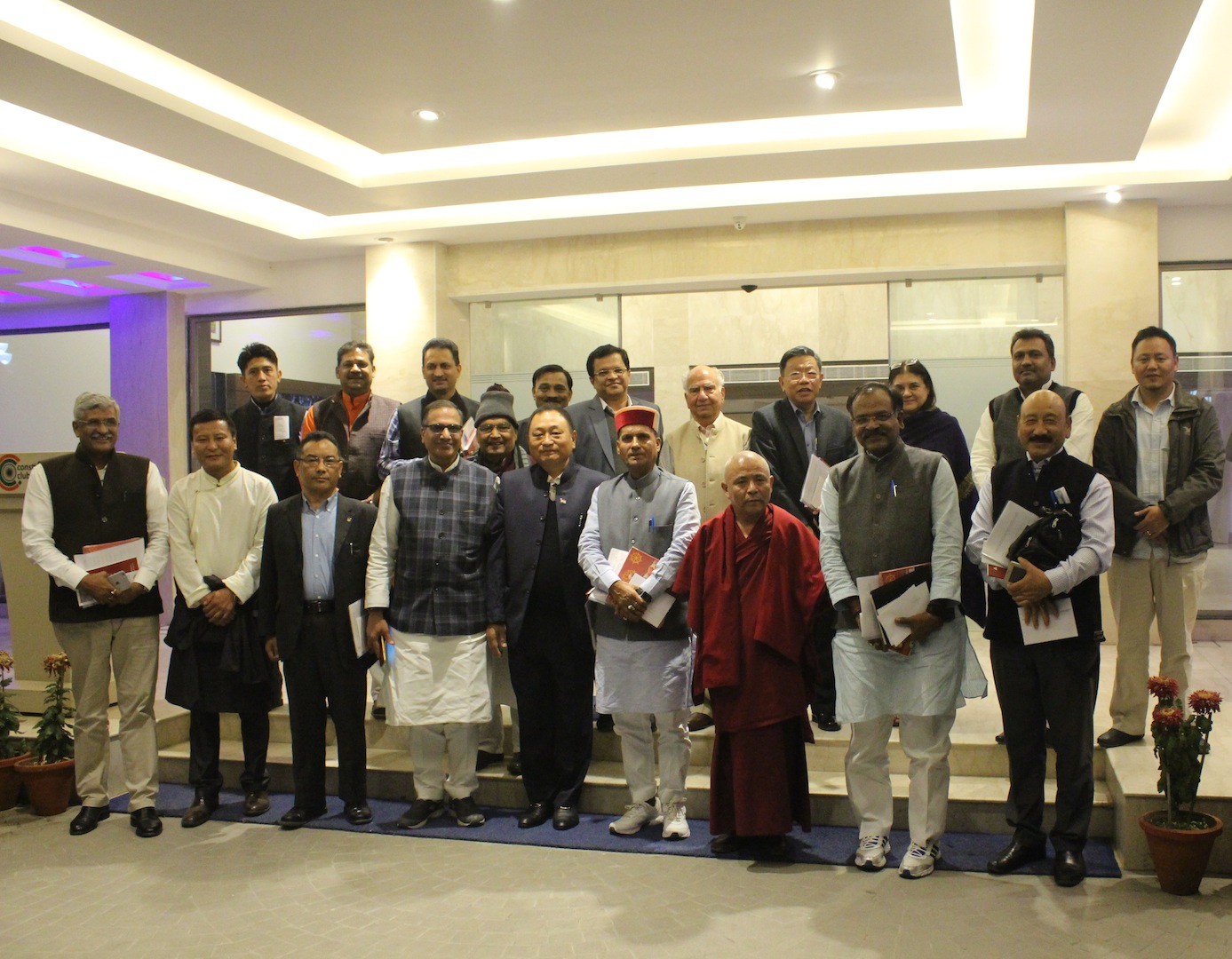 The delegates also reviewed resolutions adopted during the previous meeting and discussed on future action plans. The delegates adopted resolution commending Mongolia for inviting His Holiness the Dalai Lama. A resolution was also adopted to appeal the Prime Minister of India to confer Bharat Ratna on His Holiness the Dalai Lama.