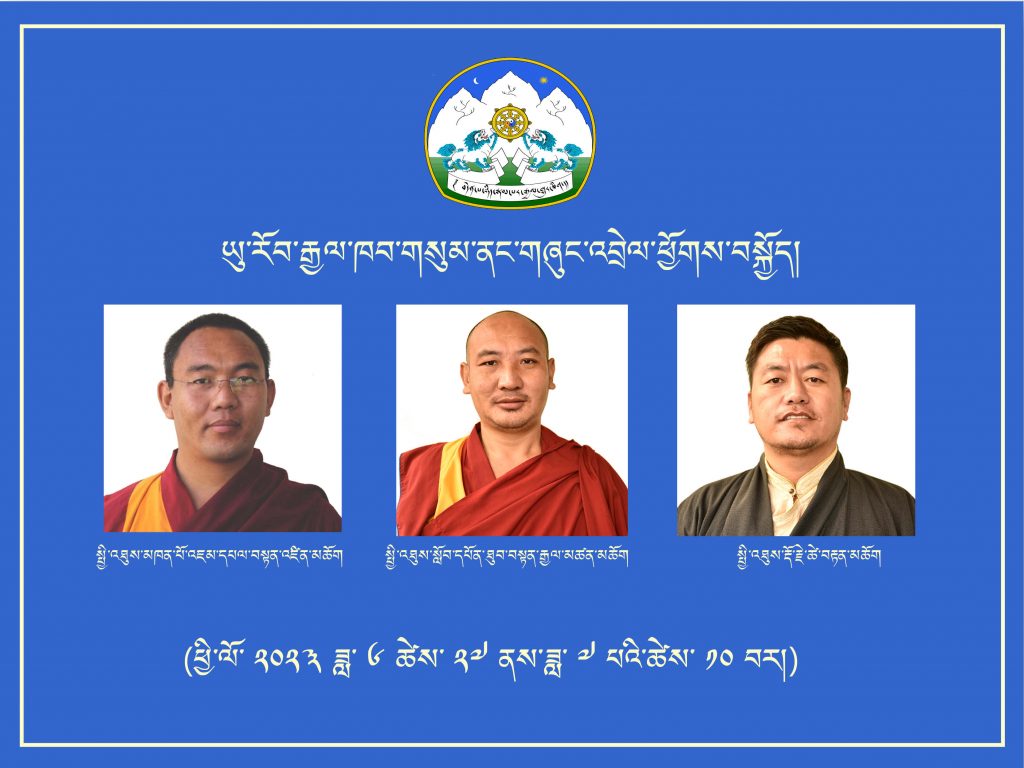 Dharamshala: As per the program of Tibetan Parliament-in-Exile, a parliamentary delegation consisting of parliamentarians Khenpo Jamphal Tenzin, Lopon Thupten Gyaltsen, and Dorjee Tseten will officially visit Belgium, France, and Germany from 27th June to 10 July 2023.
The delegation will be visiting Belgium from 28th June to 1st July, France from 2nd to 5th July, and Germany from 6th to 10th July.
The Tibetan parliamentary delegates will leave for Europe today.