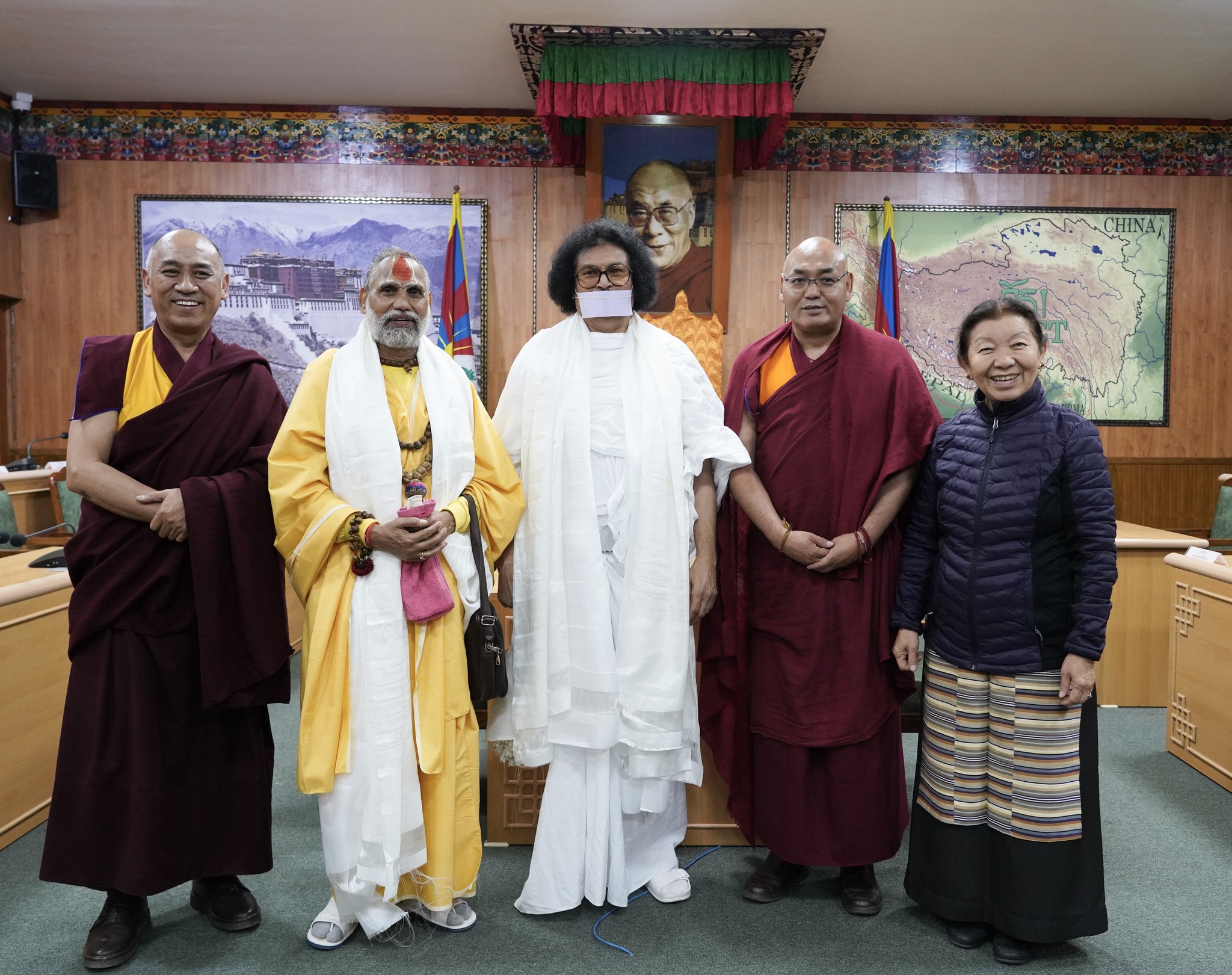 Dharamsala: Acharya Lokesh Muni, Founder of Ahimsa Vishwa Bharti and World Peace Center and Maha Mandleswar Mahant Naval Kishore Das visited the Tibetan Parliament-in-Exile earlier this morning.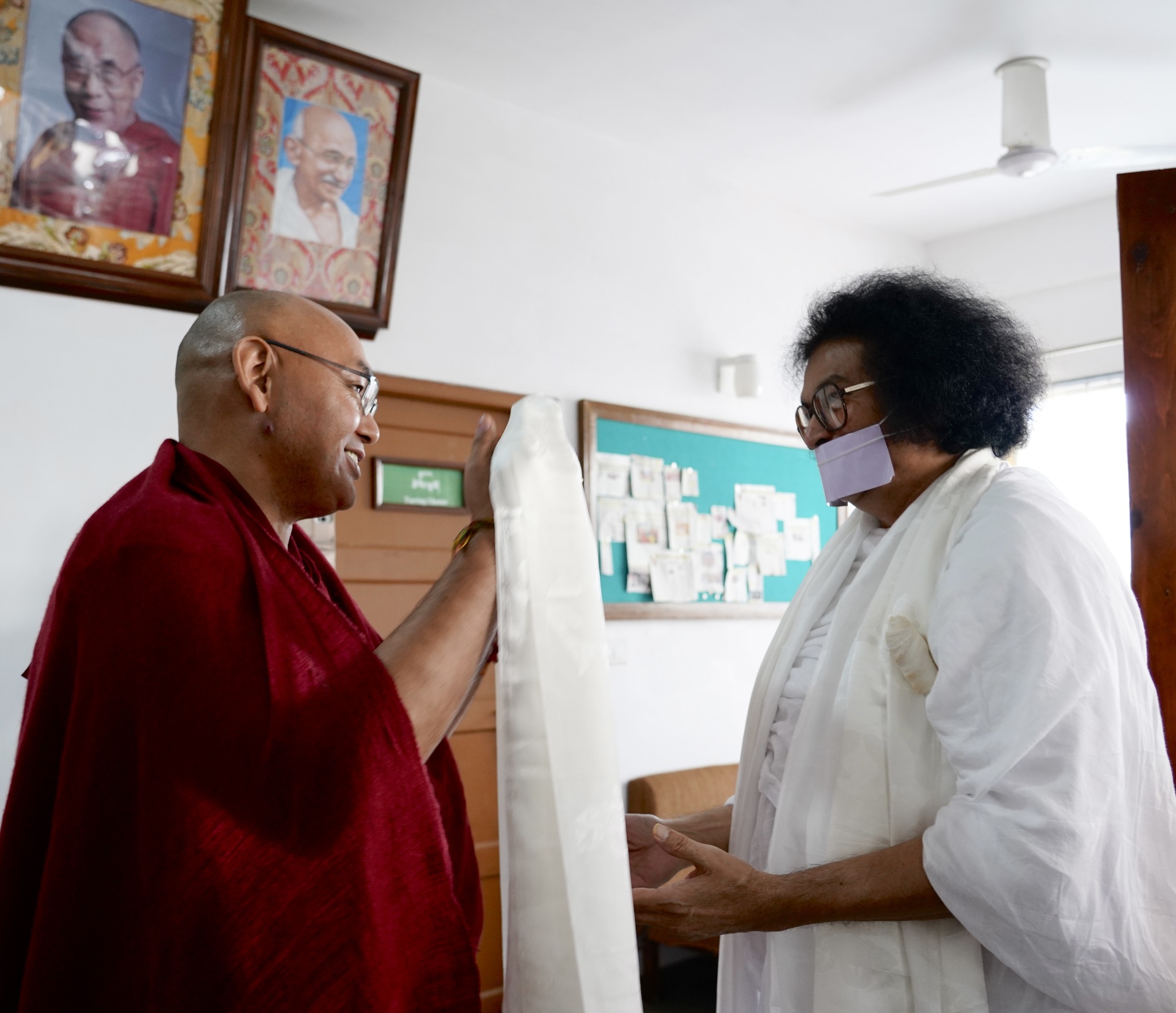 The dignitaries were received by Speaker Khenpo Sonam Tenphel and Deputy Speaker Dolma Tsering Teykhang with traditional khata and given a guided tour of the parliament. During the tour, the speakers briefed the visiting guests on the parliament's evolution, composition and functions.
The speakers also urged the dignitaries to raise the case of Tibet and the importance of the Tibet Plateau to address the global environmental challenges at future conferences they plan to organise, to which the dignitaries responded positively and assured their support.
Parliamentarian Geshe Gangri, Additional Secretary Dudul Dorje of Department of Religion and Culture and other officials, accompanied the dignitaries.