Delhi: As per the program of Tibetan Parliament-in-Exile, Parliamentarian Lhagyari Namgyal Dolkar has successfully completed her visitation to Delhi and National Capital Region visiting Tibetan residents and winter garment sellers, Indian elected leadership and Tibet supporters from 27th to 30th January 2023.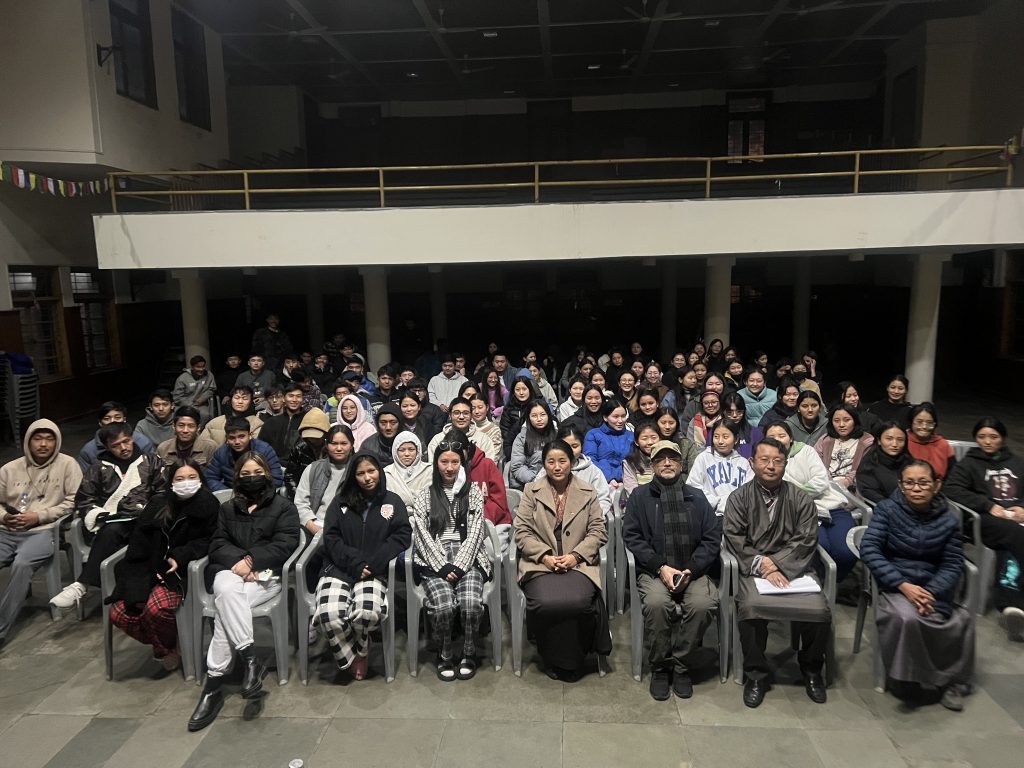 During her four-day official visit, the Parliamentarian had meeting and interaction with the resident Tibetans in Samyeling Tibetan Settlement, Bodh Vihar, Rohini Tibetan Youth Hostel and Lal Qila apart from visit at various autonomous health and administrative bodies as well as regional Tibet NGOs. The Parliamentarian during the public meeting at Samyeling Tibetan Settlement and Lal Qila Tibetan refugee market spoke on the human rights violations faced by Tibetans in Tibet under Chinese government, its current political status and the importance of people's active participation in Tibet advocacy in exile. Furthermore she addressed on the roles and responsibilities of people in a democratic society as well as promotion of inclusivity, equity and tolerance within a democratic community.
Concurring with the Tibetan Parliament in Exile's official visitation program, the Parliamentarian accompanied by Samyeling Tibetan Settlement Officer Dorjee and ITCO staff Choney Tsering, courtesy visit was paid to Dr. Harsh Vardhan; member of 17th Lok Sabha and former Union Minister for Health & Family Welfare.
Whereas Along with Delhi Settlement officer, she called upon Sh. Parlad Singh Sawhney; Member of Delhi Legislative Assembly, Sh. Sudhir Kumar Singla; member of Gurugram legislative Assembly, Smt. Rinchen Lhamo; Minority Commissioner, Sh. Vikas Tank, Civil Lines Municipal Councillor and Sh. Indresh Kumar ; Senior Pracharak of Rashtriya Swayamsevak Sangh. They expressed gratitude to government of India for consistently supporting the Tibetan people in India and tabled the grievances raised during the visits under their domain which all responded with positive comments. The meetings were covered by local media.
The Parliamentarian visited the Bureau Office in Delhi and congratulated the newly appointed Representative Mr. Lobsang Shastri as he begins his new role. He was updated on the official visitation and some of the concerns shared by the Tibetan residents in the region.
Former TPiE Hon'ble Deputy Speaker Acharya Yeshi Phuntsok and General Secretary of Bharat Tibbat Sahyog Manch; Sh. Pankaj Goyal facilitated the parliamentarian's Delhi and Delhi-NCR visit.