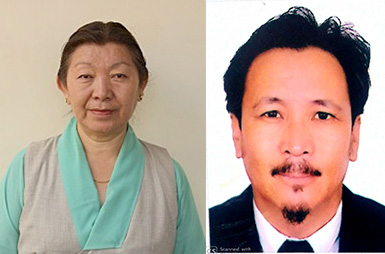 Parliamentarians Dolma Tsering and Dhondup Tashi
Dharamsala: As per the 16th Tibetan Parliament-in-Exile's Tibetan settlements and Tibetan communities visitation/assessment program, Parliamentarians Dolma Tsering and Dhondup Tashi are visiting Tibetan sweater sellers under the jurisdiction of Chief Representative Office based in Bangalore from 12 to 27 November, 2019.
The Parliamentarians left for Visakhapatnam on 13 November and will start the visitation program from 14 November. The Parliamentarians are scheduled to visit Tibetan sweater sellers of Vijayawada, Gundur, Amravati, Warangal, Godavarikhani, Karimnagar, Nizamabad, Hyderabad, and Secunderabad from 15 to 27 November.
They will depart back to Delhi on 27 November.