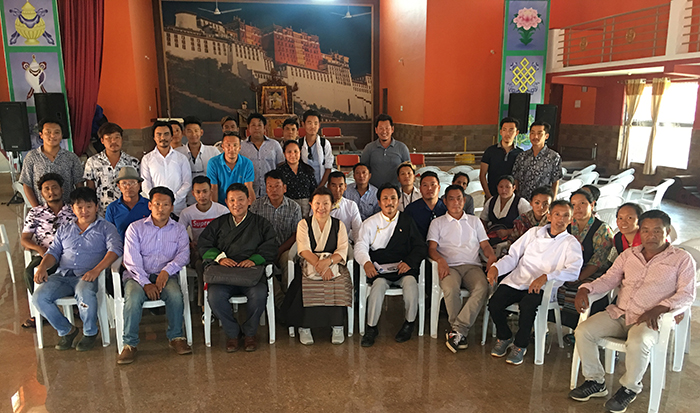 Dharamsala: As per the 16th Tibetan Parliament-in-Exile's Tibetan settlements' visitation/assessment program, Parliamentarians Dolma Tsering and Dhondup Tashi successfully completed official visit to Hunsur Rabgyaling Settlement from 7th April to 13th April 2019.
The Parliamentarians were received by Settlement Officer and staff, Chairman of Local Tibetan Assembly, President and Members of Regional Tibetan Freedom Movement, President and Secretary of Tibetan Cooperative, Head of NGOs and other officials on reaching Hunsur Rabgyaling Settlement.
They visited Monastery, School and Old age home of the settlement, and were received warmly by heads of the said institute.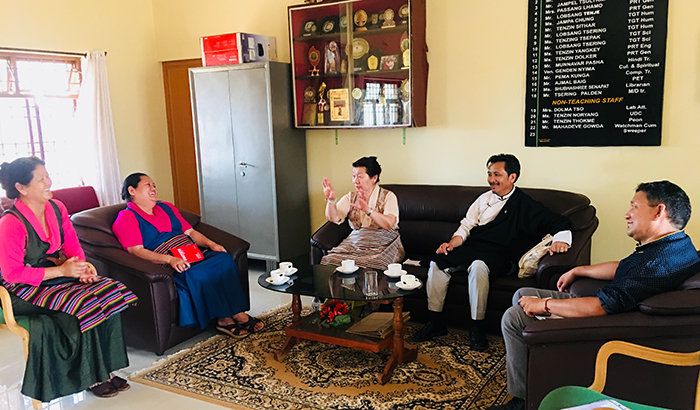 Parliamentarians started their official activity by visiting settlement office, office of Tibetan Cooperative, Machinery ploughing section and Cooperative shop on 8 April. They further visited Zongkar Monastery and addressed the gathering of monks.
They also visited Gurupura Sambhota Day School and went into each class of the school to assess education level of the students.
On 9 April, Parliamentarians visited settlement and met with families having problems and also learned about Diary Cooperative.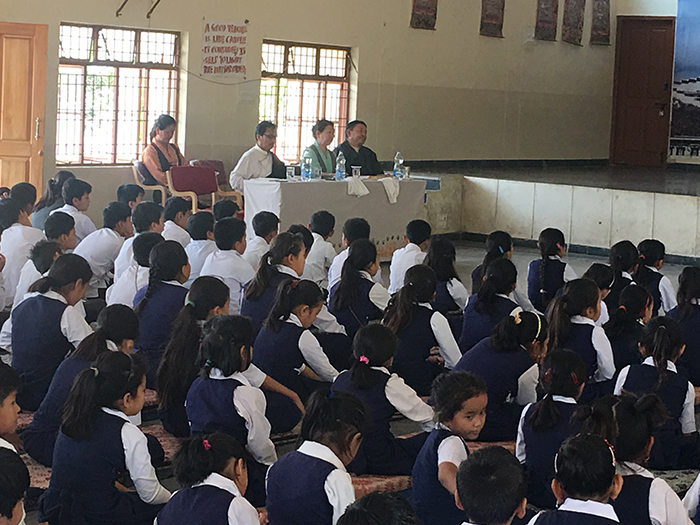 On 10 April, Parliamentarians were invited to the Wednesday Sangsol by the settlement leaders (Chigya) where they participated in Sangsol offering. They talked to the students of Gurupura Day School regarding time management and importance of hard work and urged teachers and staff to do their best for bigger cause of Tibet. They clarified doubts by answering questions raised them and afterwards visited Phende Hospital and its branch.
Afternoon on the same day, they Parliamentarians along with Chairman of Local Tibetan Assembly, Settlement Officer and Staff, Secretary and staff of Tibetan Cooperative, Heads of two Hospitals and its staff, Camp leaders of the settlement, representatives of Tibetan Women Association, Tibetan Youth Congress and National Democratic Party of Tibet held an informal meeting where the Parliamentarians answered question asked by the participants and clarified their doubts.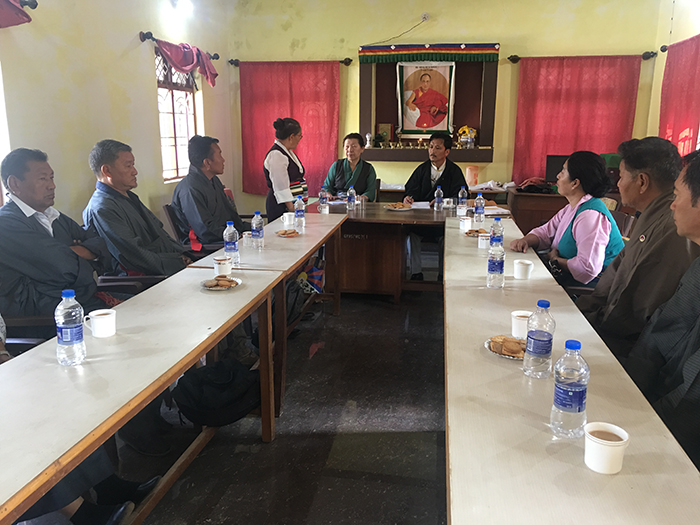 On 11 April, Parliamentarians visited Gyumey Monastery and addressed the gathering. They also visited the spot where pits were dug to prevent elephant's damage to crops and ginger's plantation on the settlement land rented to locals.
On 12 April, Parliamentarians addressed public in the New Hall of Hunsur by urging each of them to take responsibility for the cause Tibet and accumulate every body's strength to resolve Tibet issue through Middle Way Policy. They also advised to follow circulars of CTA's Housing and Estate regarding settlement's agricultural land that was given by Indian Government for the sole purpose of farming.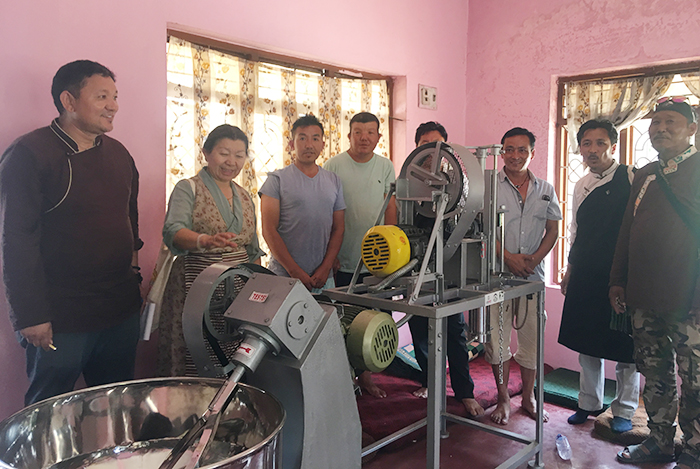 Afternoon on the same day, Parliamentarians met 30 youths of settlement and advised them to initiate business plans to strengthen and sustain Tibetan community.
Whilst their visit to Hunsur, Parliamentarians addressed 5 times and held 1 meeting. Parliamentarian Dolma Tsering spoke about His Holiness the 14th Dalai Lama's blessings and good deeds, and about the critical situation inside Tibet. Parliamentarian Dhondup Tashi spoke about Middle Way Policy and sanction of budgets from the 7th Session of the 16th Tibetan Parliament-in-Exile.
In this official visit Parliamentarians have worked for the welfare of settlement people and assured their complete support from their side. Specially, regarding the dairy cooperative's loss in previous years.