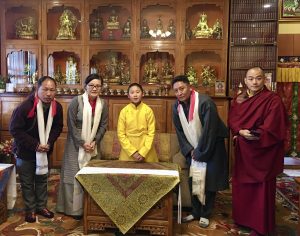 Parliamentarians receiving an audience with Bokar Rinpoche at Bokar Monastery in Mirik
Darjeeling: As per the 16th Tibetan Parliament-in-Exile's Tibetan settlements and Tibetan communities visitation/assessment program, Parliamentarians Youdon Aukatsang and Tashi Dhondup's visitation program to Tibetan Settlements and communities of Darjeeling, Sonada, Mirik, Kurseong, and Ghum from 29 November to 9 December 2019 is afoot.
On 1 December, Parliamentarians visited and addressed teachers, staff, and students of Central School for Tibetan Darjeeling (CST). After a Q&A round, the Parliamentarians held a general meeting with teachers and staff of CST Darjeeling. They later visited Ugen Kunsang Choeling and Phuntsok Pema Choekhorling Monastery in the afternoon.
Thereafter, the Parliamentarians left for Takdha to visit Chagpori Tibetan Medical Institute and met the general public there. They also visited the Tibetan Refugee Self Help Centre in Darjeeling on 2 December.
The Parliamentarians further visited Druk Thupten Sangngag Choeling Monastery in Dali, which is 5kms away from Darjeeling; Guru Sakya Monastery and Yega Choeling Monastery in Ghum and Phuntsok Ngayab Choeling Monastery on 3 December.
On 4 December, the Parliamentarians left for Mirik and met people living there. They then visited Bokar Monastery and received an audience with the Bokar Rinpoche.  The Parliamentarians also visited Kirti Choeling Monastery in Sukhia, located 11 km from Ghum on the way to Mirik.
The Parliamentarians will continue their visitation program of West Bengal in the following days.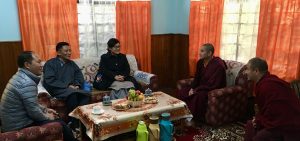 Parliamentarians at Ugen Kunsang Choeling Monastery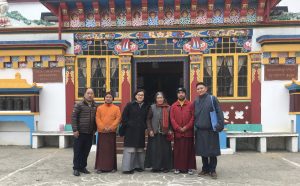 Parliamentarians at Yega Choeling Monastery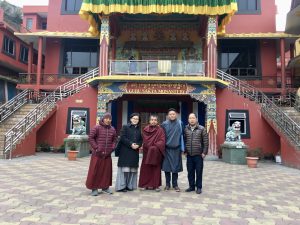 Parliamentarians at Guru Sakya Monastery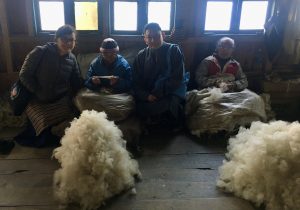 Parliamentarians at Tibetan Refugee Self Help Centre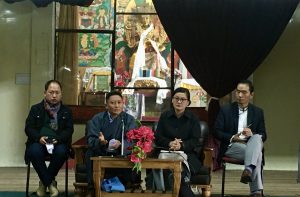 Parliamentarians addressing at Central School for Tibetan Darjeeling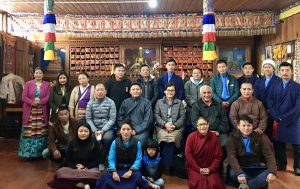 Parliamentarians along with students, staff, and teachers of Chakpori Tibetan Medical Institute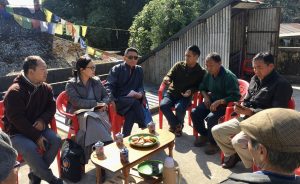 Parliamentarians interacting with Tibetan people of Mirk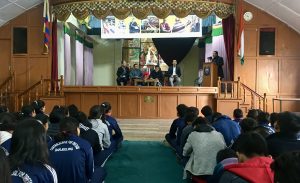 Parliamentarians addressing at Central School for Tibetan Darjeeling