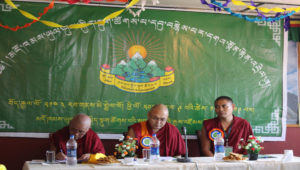 DHARAMSHALA: Speaker and Deputy Speaker of the Tibetan Parliament-in-Exile attended founding anniversary of Dokham Yulshul Association at Hotel Tibet, Mcloed Ganj on 17 September 2016.
Also present at the launch were members of the Standing committee and members of the Tibetan Parliament-in-Exile; and the representatives of various Tibetan NGOs.
Congratulating on the event, Chief Guest, Speaker Khenpo Sonam Tenphel spoke about the importance of preservation of the Tibetan culture and language. He mentioned that Tibetans in exile carry the responsibility to preserve the rich culture and heritage since Tibetans in Tibet do not enjoy language and cultural rights. He also suggested for accounts transparency and grooming of standard human beings.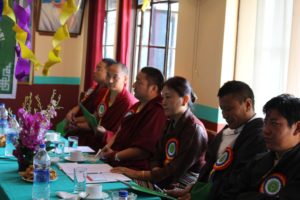 Special Guest, Deputy Speaker Acharya Yeshi Phuntsok applauded the provision of the Charter for Tibetans-in-Exile, chapter 2, article 12, clause 7, which provides the establishment of organisation whether religious, cultural or economic. He further emphasised that irrespective of the size of the organisations, one should not disregard the overall objective and the code of conduct. He also urged the members of the newly-introduced association to follow the guidance of His Holiness the Dalai Lama and work in unity.