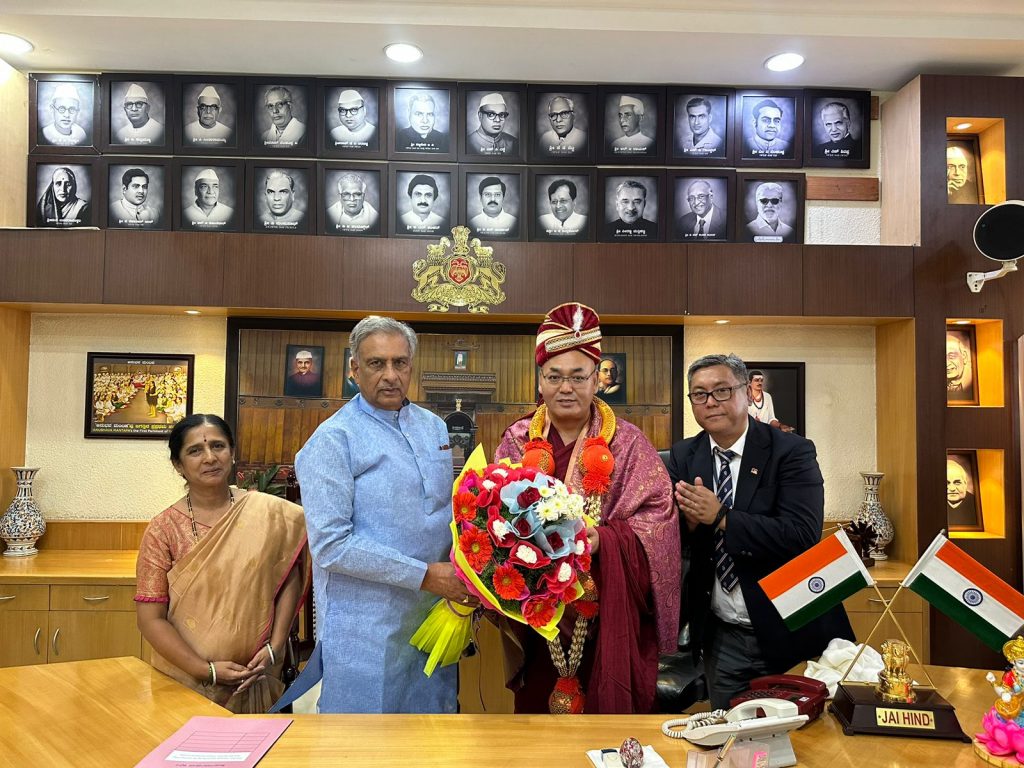 Bangalore: On 27th April 2023, Speaker Khenpo Sonam Tenphel, paid a courtesy call on Karnataka Legislature Council's Chairman Basavaraj Shivalingappa Horatti. The Speaker was accompanied by Jigme Tsultrim, Chief Representative Officer at Bangalore and staff.
The Speaker apprised about the composition and functioning of the Tibetan Parliament-in-Exile, Tibet Support Groups(TSGs), the Central Tibetan Administration based in Dharamshala , and urged Karnataka to have a state legislative group for Tibet.
He also thanked the Chairman for his support towards Tibetans residing in southern India and invited him to visit the Central Tibetan Administration based in Dharamshala, Himachal Pradesh.
Speaker, further appealed the Chairman to visit the southern Tibetan settlements if possible and thanked him for the opportunity and time to meet him and have a discussion.
The Chairman expressed his pleasure to have such meeting and assured visiting the settlement and Dharamshala in the future when time permits.
The Speaker was then taken on a tour of the Upper House of the state legislature by the Chairman himself, followed by the tour of the Lower House by one of the secretariat staff.
During their meeting, the Speaker was also honored with south Indian traditional hat, flower garland and bouquet by the Chairman.
Thereafter, the Speaker also had a brief meeting with the members of the Indo-Tibetan Friendship Society.