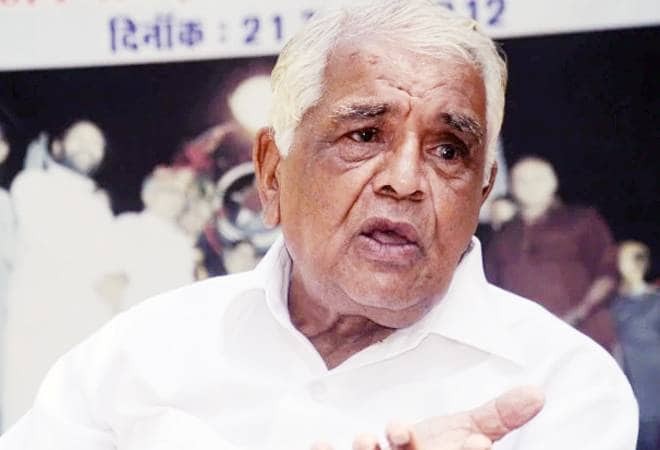 Dharramshala: Speaker of 16th Tibetan Parliament-in-Exile Mr. Pema Jungney offered condolence on behalf of Tibetan Parliament-in-Exile to the son of Hon. Babulal Gaur former Chief Minister and Cabinet Minister of Madhya Pradesh upon his demise on 21 August.
In the letter Hon. Speaker wrote, "His contribution to the people and government of Madhya Pradesh during his tenure as the Chief Minister and Cabinet member was exemplary and especially to the people of Govindpura, as a result, he was elected continuously for 10 consecutive terms. His genuine respect for the opposition leader also shows that he was an honest politician."
Mr. Pema Jungney also expressed gratitude to the former Chief Minister further stating "I've personally met hon. Babulal at Bhopal with our parliamentary delegation. I am very honored and grateful for your father for meeting us despite his busy schedule and for the kind hospitality. We are also much indebted for his support and assistance to the Tibetan Sweater Seller in Bhopal."
Babulal Gaur Yadav was an Indian politician from Bharatiya Janata Party (BJP) who served as Chief Minister of Madhya Pradesh. He was elected in 10 Assembly elections from the seat of Govindpura in Bhopal before retiring from electoral politics in 2018. He died on 21 August 2019 from cardiac arrest at NARMADA Hospital in Bhopal at the age of 89.