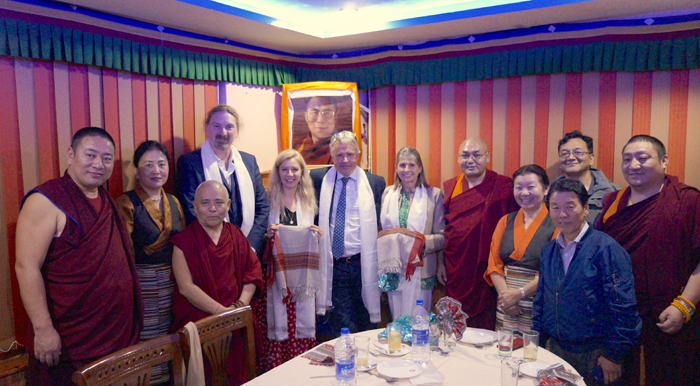 Dharamsala: Concurring with the conclusion of the sixth session of the sixteenth Tibetan Parliament-In-Exile at 3 pm, Deputy Speaker Ven. Acharya Yeshi Phuntsok attended the welcome event, organized by Central Tibetan Administration, for the UK Parliament delegation consisting of Rt Hon Timothy Loughton, MP, Conservative Party, Hon Chris Law, MP, Scottish National Party and Hon Kerry McCarthy, MP, Labour Party, on September 28.
Sikyong Dr. Lobsang Sangay, in his opening remark, welcomed the parliamentarians and expressed his gratitude to the support rendered by them, stating that they represent pro-justice more than pro-Tibet.
Parliamentarian Timothy Loughton stated that even though, their parliament maybe divided by various factors but Tibet and Tibetan struggle is the one that unites them, for it is but the cause of justice and the natural law of this whole planet. He also expressed his solidarity with Tibet and Tibetan and expressed his hope for the day when he and his co-parliamentarians would be delivering the same speech at Lhasa in Tibet.
Christopher Law, MP, Scottish National Party, drew a historical and cultural parallel between Tibet and his motherland Scotland, as he affirmed his continued support for the Tibetan struggle.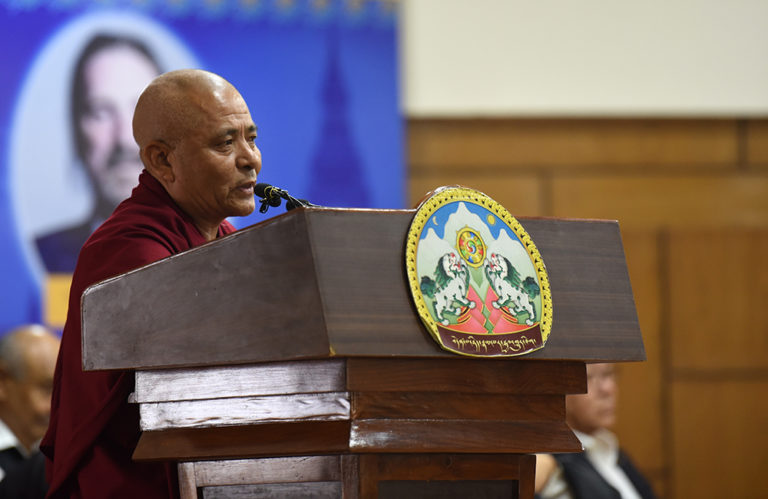 Concluding the session, Deputy Speaker Ven. Acharya Yeshi Phuntsok thanked the respective members of the delegation from the UK for their undeterred support to the cause of Tibet.
Delineating the historical ties between British and Tibet from the first engagement between the two in 1888 to  1981, when the first Office of Tibet was established in London, he also pointed out the 1913-1914 Shimla Agreement, which he said is the proof of Tibet's historical independent statehood. He also briefed them on the Tibetan parliamentary delegations' visit to various countries to advocate the cause of Tibet and garner their support. He also briefed them on the World Parliamentarians' Convention on Tibet (WPCT), from its first convention in India in 1994 and the latest at Ottawa in 2012, in particular, the fourth WPCT, which was held in Edinburgh (UK) in 2005, in collaboration with Scottish Cross Party Parliamentary Group for Tibet and the UK Parliamentary Group for Tibet.
Stating this particular event as 'historic moment', he expressed his hope to see more participation of the parliamentarians in the seventh WPCT, tentatively to be held next year.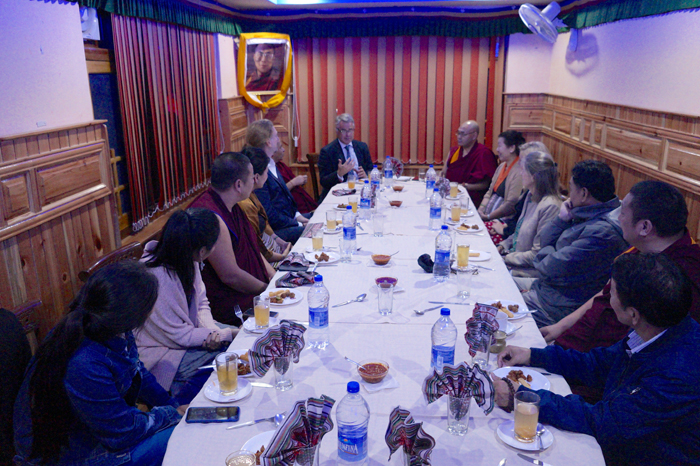 In the evening of the same day, Tibetan Parliamentary Secretariat hosted a modest banquet at Hotel Tibet, Mcleod Ganj to the members of the UK Parliamentary delegation of Tibet. Over the dinner, members of the Standing Committee and the UK parliamentarians engaged in discussion and celebrations over various issues. They were also accorded with souvenirs on behalf of the Tibetan Parliament-in-exile, symbolizing their gratitude for their support and solidarity with Tibet and Tibetan people.